Google can recommend Play Store apps by learning your itinerary in Gmail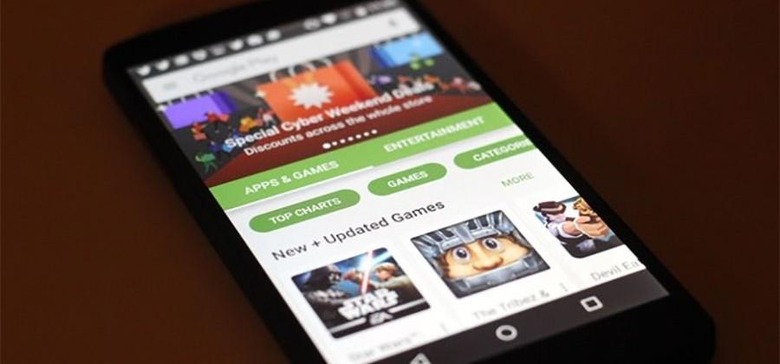 It can be a bit creepy just how much data about you is in your smartphone. You phone knows what you like as far as music, video, and websites. It knows whom you talk to the most and where you are going for the day. Google has figured out a new way to harness all this knowledge and use it to recommend apps that might make your day of traveling a bit more tolerable.
A new feature has gone live in the Google Play Store that is labeled "Use itineraries from Gmail." You have to turn it on in settings and once enabled apps that are tied to the locations you will be traveling according to itineraries and appointments will be offered. The idea here is that you might find apps that would help you wherever you are going that you wouldn't have known of otherwise.
The feature is live in the latest update to the Google Play Store. If you don't like the idea of Google Play slinking through your itineraries, just turn the feature off. Google is always out to find new ways to get you to download apps, this isn't a bad thing for users or developers. If your device hasn't run the update yet to give you the new feature, you might be able to grab the update manually and apply it to your device.
About a month ago now Google Play finally got the ability to use promotional codes. That allowed developers to give away free copies of games in contests to help get folks to try their games. More recently, Google Play gained support for Google Play Music podcasts.
SOURCE: Greenbot