Google campus will soon be powered by wind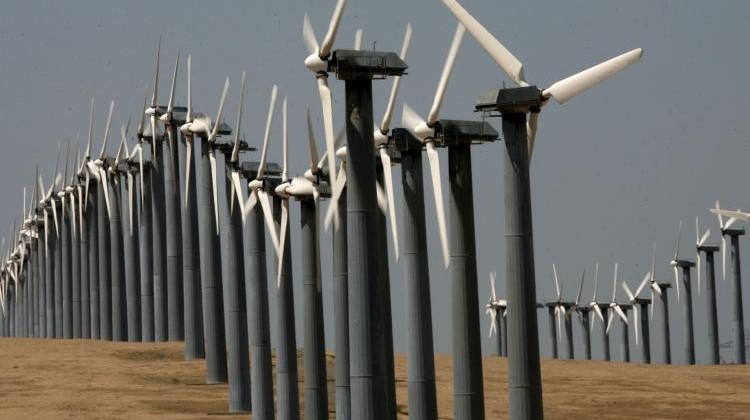 Anyone who's taken a ride through California's Altamost Pass knows it's gusty up there. To take advantage, wind turbines don't dot the landscape — they dominate it. In a new project that will replace about 770 turbines with 48 new machines (that produce twice the energy as the dated turbines), Google has announced they will purchase about half the energy from the new machines. That power grab (literally) will provide Google with enough renewable energy to power their entire corporate campus in Mountain View.
The project, aside from giving Google renewable energy, will also clean up Altamont Pass. Sam Arons, an energy strategist at Google, said "It'll be majestic", adding "It's kind of a hodgepodge out there. Once this project is done, you'll see a lot of tall, sleek, majestic turbines that will really de-clutter the landscape."
Via their blog post announcing the deal, Google said "While these electrons can't be traced once they enter the grid, we can measure how many of them leave the turbines, as well as how many we use on campus on an annual basis (tracked through a system of renewable energy credits, or RECs). So even though the electrons follow an untraceable path through the California electricity grid, we can be sure that we're offsetting the electrical consumption of our North Bayshore headquarters with the renewable energy from the new turbines."
The renewable energy comes via a 20-year agreement with Next Era, a company Google has other arrangements with. Their 43 megawatt per year purchase agreement will start in 2016, when the project is set for completion. Through project financing and other partnerships, Google has spent over one billion dollars on clean energy projects since 2010.
Source: Google