Google Calendar launches for iPad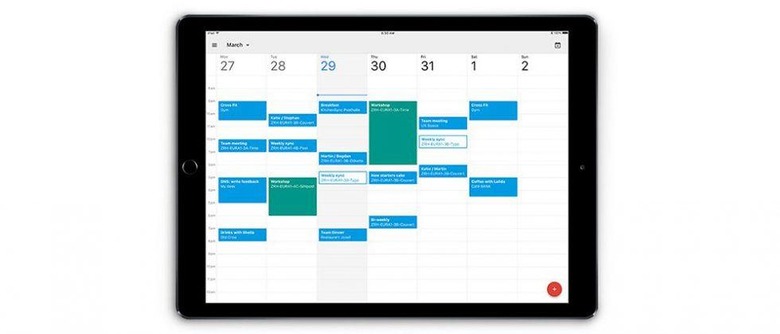 Google has announced the launch of Google Calendar for iPad, giving users the ability to access and manage their Google Calendar and related tasks from the comfort of their Apple slate. Those who use Google Calendar with any sort of regularity will recognize it instantly — all the features are there, including the machine intelligence-powered features for setting goals and scheduling new appointments.
iPhone users have had access to a Google Calendar app for a while, but its usefulness was limited if those same users also owned an iPad, switching to it for daily work. This comprises a large number of GSuite users, freelancers, and others, and was a glaring hole in the otherwise decent mobile lineup. That changes today.
The new Google Calendar app is, as we'd expect, optimized specifically for the iPad, bringing with it the familiar interface and clean layout. Those who download will get access to its more advanced features, such as setting goals and letting Calendar intelligently schedule things so that you have time to achieve those goals.
The app also supports smart scheduling, which uses machine intelligence to suggest optimal times for meetings based on your existing obligations and habits. The app can also suggest available rooms for meetings depending on both preferences and the team's overall availability. Sound exciting? You can grab the app from iTunes now.
SOURCE: Google Blog