Google Calendar features remind you to take breaks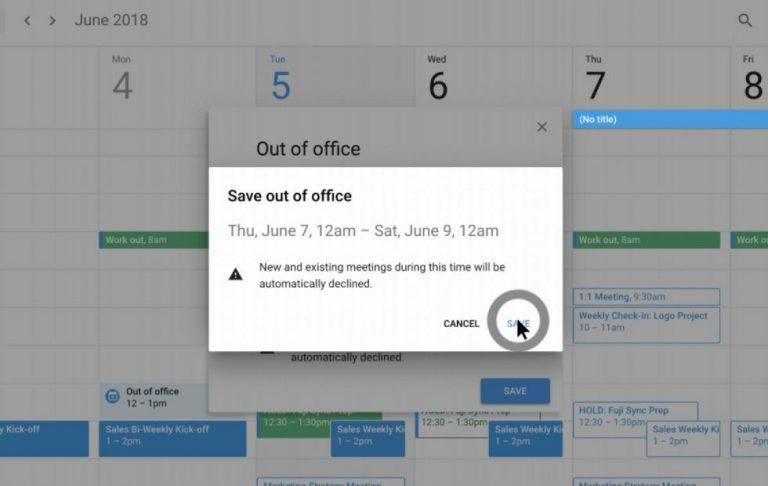 It may have been overshadowed by the Duplex AI media frenzy, but one of Google's strongest topics in this year's I/O developers conference was on Digital Wellbeing. A concern echoed this month at Apple's own WWDC, tech companies are now raising awareness on how their own products could inevitably lead to an unhealthy lifestyle. Ahead of its upcoming app and updates, Google is pushing a pair of features to Google Calendar focused around the times when you shouldn't be at work in the first place.
"Out of office" autoresponders are so common in email but these days isn't the only way people at work try to reach you. In addition to ever-present instant messaging, some more tech-savvy co-workers even try to invite you to meetings or even non-work events through your calendar. Fortunately, Google Calendar now has the equivalent of the OOO message for G Suite users.
When you create an event, you can set it as an "Out of office" type. Any invitation that will clash with that vacation will be declined with a message that you can set yourself. If your calendar is visible to other people, you can also set the OOO event to be visible to them as well. In the future, Calendar will be able to automatically change the event type to "Out of office" depending on the title you give it.
Vacation days aren't the only away time that needs to be protected. Even after work hours are just as important. Now you can set work hours on a per day basis rather than wholesale for all weekdays. Any attempt to schedule meetings outside of your office hours will be rejected. With a nice explanation, of course.
In addition to last month's update, Google Calendar is slowly shaping up to be an even more serious enterprise tool in itself rather than just being used as a backend for other calendar apps. That complements the recent Gmail redesign, where Calendar, Keep, and Tasks become part of its sidebar, that seems squarely aimed at making Google's productivity suite the go-to for the enterprise.