Google Calendar and Google Keep get dark mode on Android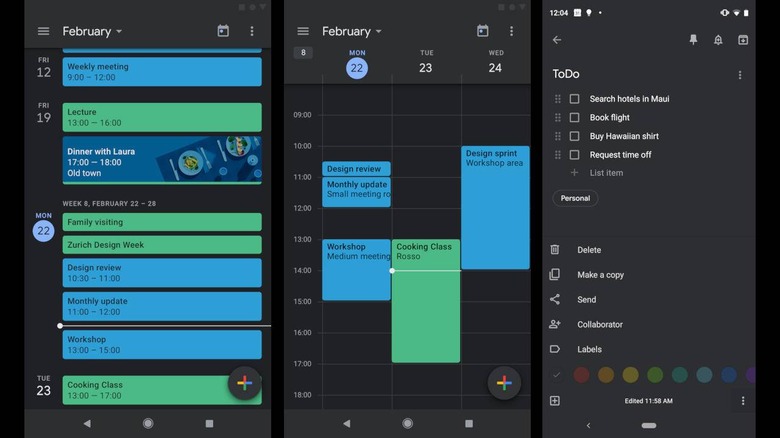 When Google revealed version 2 of its Material Design language, one of the most immediate reactions of users was that it was too white and bright. Never mind how it threatened to sear images onto people's retinas, it seemed almost antithetical to the whole "dark mode" movement that's trying to save batteries and eyes. since then, Google has started updating at least its mobile apps to offer dark themes and the two latest to get that option are Google Calendar and Google Keep.
Dark mode isn't just about looking pretty, though it does look striking, depending on your preferences. The light on dark theme has two-fold benefits. One is the reduction of strain on the eyes, especially in low-light environments, like at night. The other is the reduction of battery consumption, especially on the growing number of phones with OLED screens.
Realizing that the demand for dark mode isn't going to die down, Google is finally giving in and giving Calendar and Keep
. The rollout for Calendar's dark mode has already started last week while Keep's turn has just begun. Google notes it could take up to 15 days for the feature to land on some users' devices.
Google Calendar dark mode supports devices running Android 7.0 Nougat while Keep's support goes back even further starting with Android 5.0 Lollipop. Once the update has landed, users can simply go into each app's settings and enable or disable the mode as they wish.
It should be noted that users will have to manually toggle dark mode only up to Android 9.0 Pie. Starting Android Q, however, the apps will automatically switch in and out of Dark Mode depending on the global Dark Mode setting for the device. That said, users are still free to override that if they wish.