Google Buys Video Tech Company For Better YouTube Videos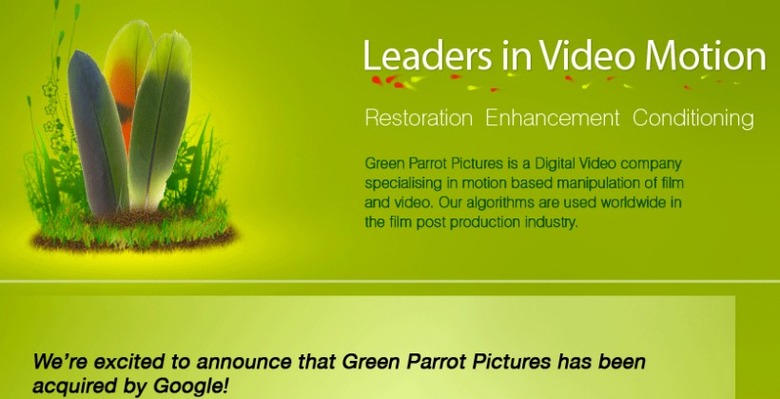 All those blurry mobile videos you upload to YouTube will start looking better now that Google acquired Irish video tech company Green Parrot Pictures. The 6-year-old company makes "cutting-edge video quality improvement technology that has been used in major studio productions from Lord of the Rings to X-Men to Spider-Man." Their tools not only make videos look better but also reduce bandwidth and improve playback speed.
YouTube says that about 35 hours of video gets uploaded to their site very minute and while some are beautifully shot, many are low quality videos shot from mobile phones. On their blog post, they say the following about the new acquisition:
Take, for example, videos of recent protests in Libya. Although emotionally captivating, they can be jerky, blurry or unsteady. What if there was a technology that could improve the quality of such videos — sharpening the image, reducing visual noise and rendering a higher-quality, steadier video — all while your video is simply being uploaded to the site? You can imagine how excited we were when we discovered an small, ambitious company based in Ireland that can do exactly this.
[via YouTube Blog]