Google buys Cronologics, makers of Alexa-powered CoWatch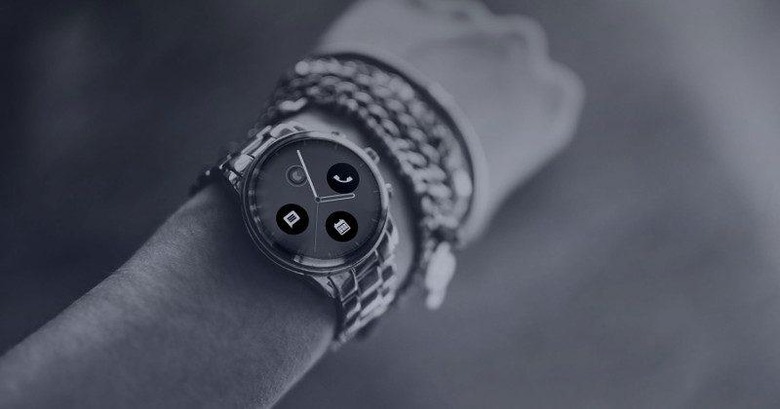 Just when you thought Google was subtly ramping down its focus on Android Wear, it makes an unexpected move. It has just acquired the people running Cronologics, the startup behind the somewhat successful crowdfunding campaign for CoWatch. That "yet another smartwatch" set itself apart by being the first to put Amazon's Alexa assistant on your wrist. Suffice it to say, with this acquisition, the CoWatch might remain to be only one with that feature, with the former Cronologics team devoting its attention on Android Wear 2.0 "and beyond".
Android Wear is in need of fresh blood, both in hardware and software. After an initial period of hype and frenzied interest, both smartwatches and software updates have seemingly slowed down to a trickle. The situation with Android Wear 2.0, which has been delayed to a yet uncertain date in early 2017, has left OEMs hanging and unwilling to put out new models in the midst of that uncertainty.
The Android Wear platform itself might also be in need of some fancy new features. With the Apple Watch still in the running and Fitbit's acquisition of Pebble, Google is up for some tough competition in that space. And it seemingly still wants to compete, which is where Cronologics comes in.
Its CoWatch smartwatch ran on its own "Cronologics OS", but its real claim to fame was its voice control, particularly Alexa. While Android Wear does have a semblance of voice control and feedback, it has been rather mediocre. The CoWatch, with Alexa's help, promised to do more. With a new, more conversational Assistant, Google has the foundations of outdoing Amazon at its own game. But it needs some assistance in bringing that to wearables, something that Cronologics might be able to provide.
Given how fresh the wounds of Fitbit's acquisition of Pebble still are, this Cronologics assimilation might ruffle feathers as well, though to a smaller effect. There were almost 2,000 backers on Indiegogo who raised nearly 300% of the CoWatch funding goal and an unspecified number of buyers who came after that. Sadly, unlike Pebble, Cronologics didn't exactly leave a note for those believers on how to move forward.
SOURCE: Cronologics