Google brings reminders to your Calendar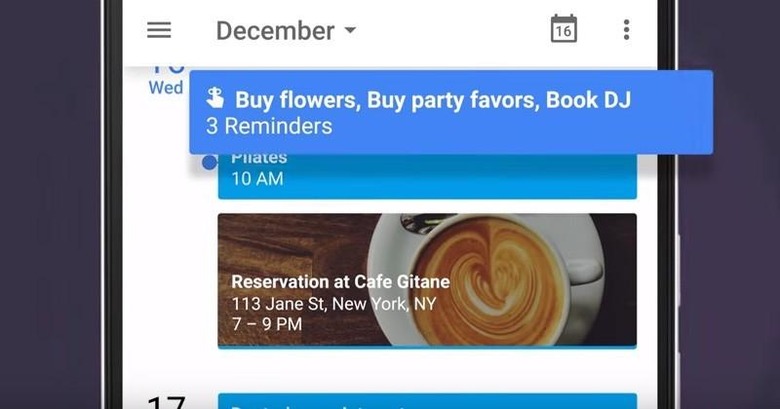 In this fast-paced world, it's easy for things to get lost in the mix. Sure, your phone has a lot of features to help you manage that, but sometimes you need constant reminders about all the things you've got going on. Well, Google is here to help.
Today Google announced that they are integrating reminders into Google Calendar. You've always been able to set up events, which you will be notified about. But now Google is taking things a step further. Let's say that you set a reminder to buy eggs tomorrow. Tomorrow, if you buy the eggs, you'll just check it off, and that's that. You can go back later and see what day it was that you bought the eggs, if you want. Should you forget, the next day that same reminder will be at the top of your calendar.
You can use other Google apps to setup reminders instantly, and it will populate across all of them. It will even pull relevant information from the other apps, to help make the reminder all the more useful.
The update will launch this week on both iOS and Android platforms. It will be a little longer before the update comes to the web apps, however.