Google Brings Fact Check To Search And News Worldwide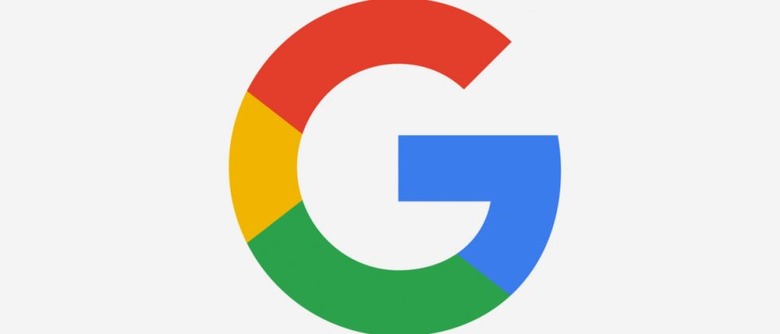 Google has been taking steps to fight fake news over the past few months, but today those efforts took a big leap. After launching fact check tags for Google News results in a few countries, Google has announced that this tag will roll out on a worldwide scale. This should hopefully help readers tell the difference between news based in verifiable fact and news that's a little less trustworthy.
Google News isn't the only Google service getting the fact check treatment today. Fact Check is also coming to Google Search, with analysis from sites like PolitiFact and Snopes taking center stage when users search for public claims.
"For the first time, when you conduct a search on Google that returns an authoritative result containing fact checks for one or more public claims, you will see that information clearly on the search results page," Google says. "The snippet will display information on the claim, who made the claim, and the fact check of that particular claim."
Google points out that Fact Check won't appear for all Google News stories or in all search results, nor does it promise that all fact checks will agree with one another. Still, even when fact checkers come to different conclusions, Google says that it will include those in search results so that people can "understand the degree of consensus around a particular claim" and become familiar with which sources agree.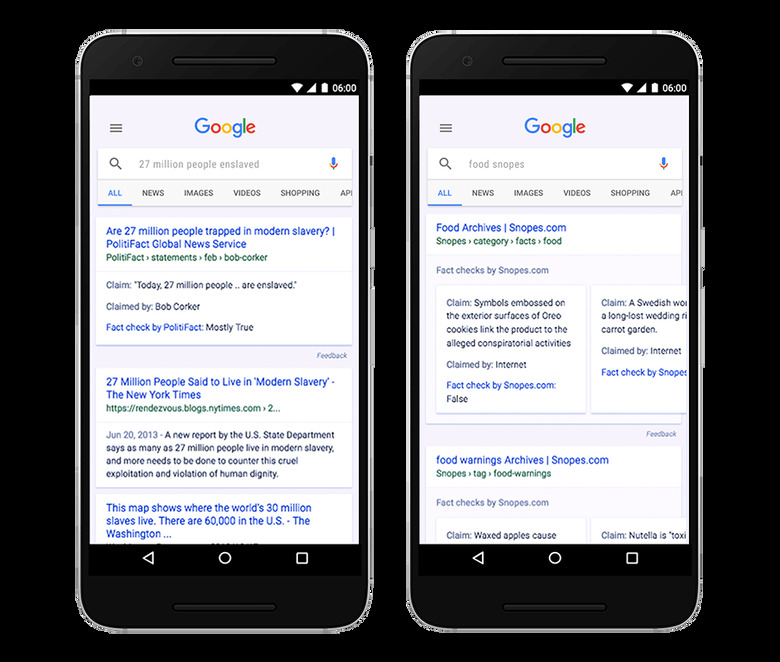 Not just anyone can have their fact checking articles placed in Google News or Search – sites that want to be included in this feature need to either use Schema.org's ClaimReview markup or the Share the Facts widget from Duke University's Reporters Lab and Jigsaw. Assuming that content has been determined to be an authoritative source of information and meets a number of Google's guidelines, it can be included in fact checked results.
It'll be interesting to see how this feature evolves, or if it has any effect on fake news in the first place. Fake news is definitely becoming a problem for people on all sides of a given debate, so it's nice to see Google doing something to combat it. We're seeing these fact checked results pop up in Google News and Search right now, so go give it a spin for yourself!
SOURCE: Google