Google-branded "Pixel" laptop not in the plans but possible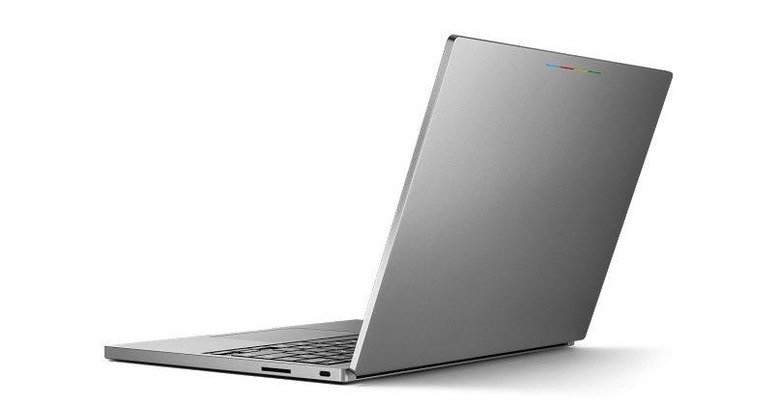 Once upon a time, Google's branding scheme in the computing space was simple. It used "Nexus" for smartphones and tablets and "Pixel" for Chromebooks. Today, however, we have a Pixel C Android tablet, a Google Pixel phone and, ironically, no Pixel Chromebook in sight. At least not on Google's store. And that isn't by accident. In an interview with journalists at MWC 2017, newly-minted Google SVP for hardware Rich Osterloh revealed that, now that the Pixel Chromebooks have sold out, there are no plans to put out more Google-branded laptops. At least for the foreseeable future.
Osterloh is quick to clarify that this only refers to actual hardware products, and not the oft-criticized Chrome OS. This operating system has actually received some new interest given recent additions, like Android app support and new, more interesting Chromebooks. It just isn't planning on putting out a new Chromebook itself.
It isn't backing out of laptops either. He just implies that Google will be banking on its OEM partners to make those Chromebooks instead. Osterloh boasts that Chromebook has the number two spot in the US and UK market share, so there's really no reason for it to stop.
So basically Google will be continuing with Chrome OS what it does with Android, letting OEMs decide on the fate of the hardware. Those expecting a new Google-branded Chromebook any time soon should probably stop holding their breaths. That said, Osterloh later also clarified that Google hasn't completely closed that door just yet. It's really just a question of when.
The more or less official statement from a Google exec does throw a wrench in speculation about a united Android and Chrome OS, a.k.a. Andromeda OS. While it's certainly possible that, should an OS like that exist, it could be installed on an existing laptop-like device, like the Pixel C or older Pixel Chromebooks, it is unlikely to be officially supported. Google has never really been a fan of installing other operating systems on its devices, even if it's open to it.
VIA: TechCrunch