Google Assistant pairs with Duplex to help you buy movie tickets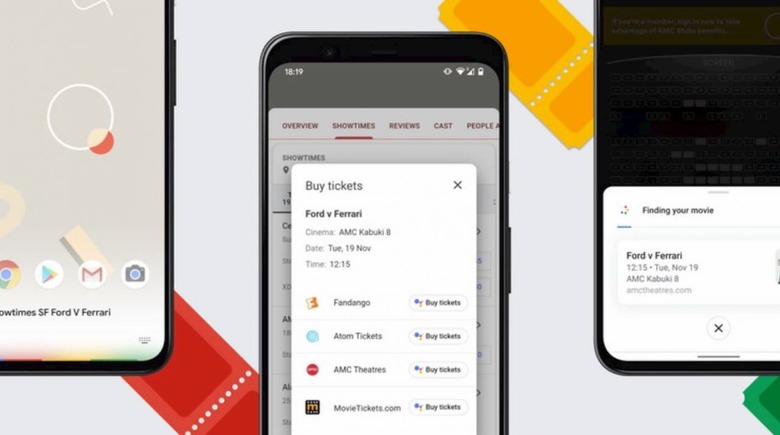 Google continues to build out the capabilities of Google Assistant, and beginning today, it can help you buy movie tickets. Google has put its Duplex AI at the center of this functionality, allowing you to ask the Assistant to find showtimes near you. This isn't the first time we've seen Google pair Duplex with the Assistant, as the pair are also used to assist in booking restaurant reservations.
This functionality is going live on Android phones today, and you'll tap into it by first asking Google Assistant to find showtimes for specific movies. That can be done by saying something like "Hey Google, showtimes for [movie] in Phoenix this weekend," which will open up Chrome and show those familiar Google movie listings that most of us have encountered in search results before.
From there, you'll need to select your theater and your time, at which point Google Assistant will show a "Buy tickets" option. Google says that this functionality works with more than 70 cinemas and ticket services, specifically naming Fandango, MovieTickets.com, AMC, and MJR Theaters for the US and ODEON for the UK in today's announcement.
Once you've selected the ticket service you want to use, Google Assistant can more or less guide you through the rest of the process from there, navigating the checkout process in Chrome and prompting you select seating and ticket number/type. When you've figured all that out, you'll be able to purchase your tickets using payment information saved to Chrome.
So, thanks to Duplex, you can now use Google Assistant to buy movie tickets online. Google confirmed today that movie tickets and restaurant reservations are just the beginning for this Duplex and Google Assistant pairing, with car rentals in the big G's sights next.