Google Assistant gets the voice of a Legend today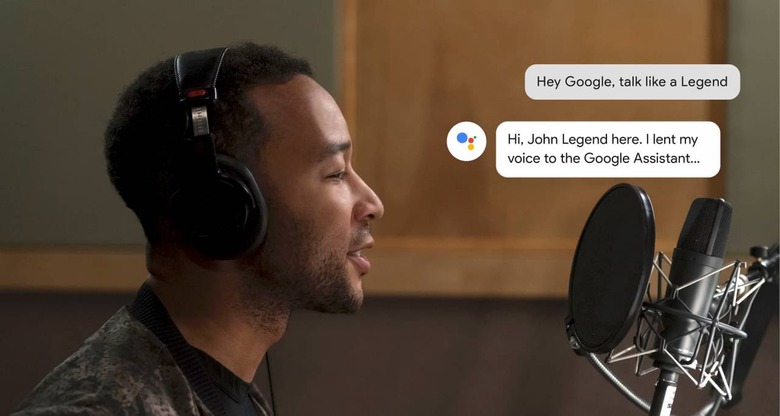 Last year, Google started teasing a number of celebrity cameos it was working on for Google Assistant. One of the celebrities lending their voice to the project was John Legend, and even though Google at the time said his voice would be available at some point in 2018, it seems that particular roll out was delayed. Google is fixing that today, by sending Legend's cameo live for all Google Assistant users in the US.
Obviously, John Legend won't provide an answer to every single one of your Google Assistant queries, but it seems like he'll be answering a fair amount of them. To start talking to the man himself, you simply need to say "Hey Google, talk like a Legend," and from then on, you'll hear him answer select questions instead of the standard Google Assistant.
For instance, Google says you can ask Assistant to tell you some jokes and it'll be Legend who responds. He'll also field questions like "What's your favorite type of music?" or "What's the temperature outside?" Assuming you pick a question that wasn't covered during Legend's time in the recording booth, the standard Google Assistant will take over.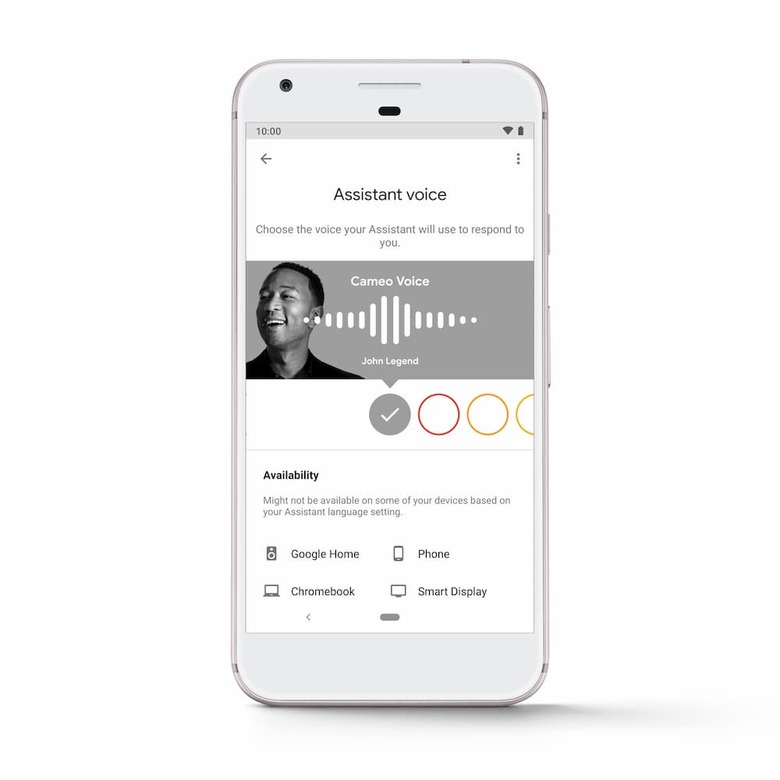 Google says that it has also hidden a number of Easter eggs within this cameo. The two it told us about include asking "Hey Google, are we just ordinary people?" or "Hey Google, give me the green light," but beyond those gimmes, we're being left to our own devices to find the rest.
It doesn't matter how you access Google Assistant, you'll be able to talk to John Legend regardless of device, be it a Google Home speaker, a smart display, or an Android or iOS phone. Google says that Legend's voice will only be accessible through Google Assistant for a limited time, so talk to him while you can.