Google Assistant adds professionally recorded voices and follow-up queries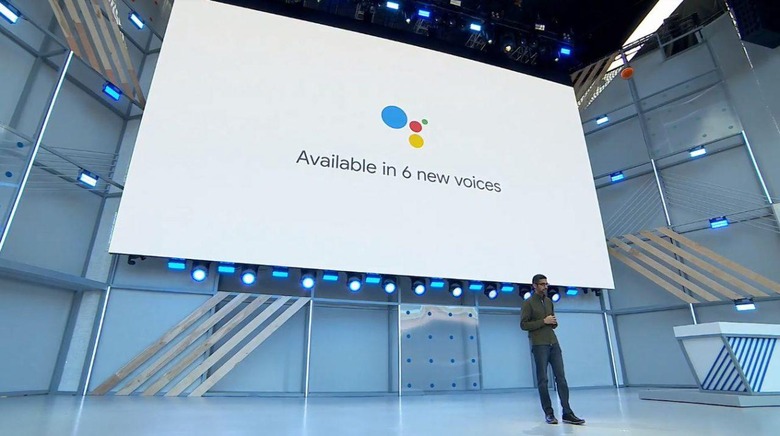 Google I/O 2018 has officially begun, and as expected, the company is talking quite a bit about what it's doing to improve its efforts in the artificial intelligence space. Of course, Google Assistant is a big part of the company's AI initiatives, but here in 2018, it might be starting to sound a bit too familiar. That won't be an issue for much longer, as Google CEO Sundar Pichai revealed that the Assistant will soon be getting six new voices.
Based on DeepMind's WaveNet technology, which helps Google's Assistant sound a bit more natural than other AI companions, these six new voices are meant to help make Google Assistant more comfortable to talk to. Pichai played short clips of all six of Assistant's new voices, and just based on that quick introduction, they all sounds pretty great.
That's not the only thing Google is adding to Assistant when it comes to voice. Pichai also revealed that John Legend, if you can believe it, will soon talk to you through Assistant. Legend won't be a standard voice for Google Assistant, but his voice will be available later this year to speak to you in certain contexts.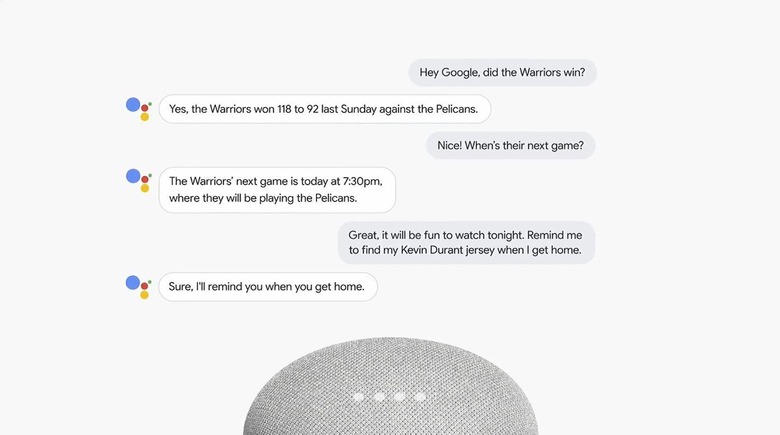 After a brief video that again suggested Assistant will soon recognize "Hey Google" in addition to "OK Google," Pichai handed the stage over to Scott Huffman. Huffman noted that Assistant is now running on over 500 million devices, but Google isn't anywhere near done. By the end of the year, Google Assistant will support 30 different languages in 80 counties.
On top of that, Google has also turned its attention toward conversational AI. This means that soon, you won't have to say "Hey Google" every time you have a query for Google Assistant, as it will soon support follow-up replies through a new feature called "Continued Conversation." We can expect Continued Conversation to launch at some point in the next few weeks, so we'll keep an eye out for that.