Google already has its own car subsidiary since 2011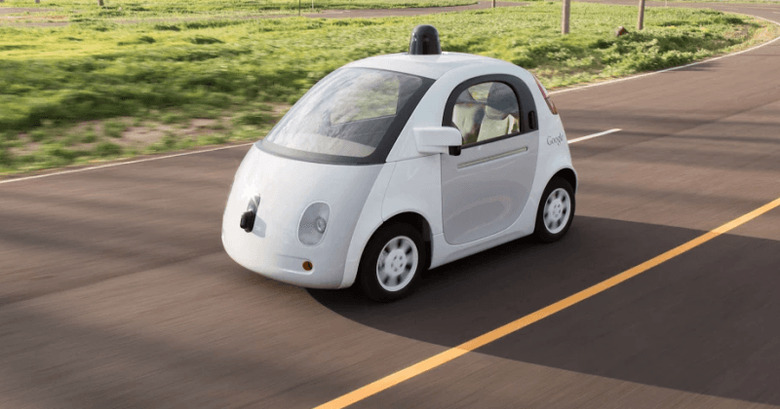 How serious is Google about its completely autonomous cars? Serious enough to have spun off a company named Google Auto four years ago. The fact that it did so rather silently does show how cautious it is with the venture. For now, the subsidiary only functions as a legal entity to that is held responsible for all of Google's self-driving car paperwork, especially in case things go awry. There is nothing, however, that would prevent Google Auto from becoming a company that will sell these cars in the future, should it ever reach that point.
Of all of Google's experimental projects spinning out of its Google X arm, only Google Auto has ever become a legal entity. Not even the equally high-profile Google Glass got that special treatment. Then again, Google Auto is more likely to be in legal hot water than the smart eyewear, despite the latter's notoriety for invasions of privacy. University of Washington in Seattle associate law professor Anita Krug says that such a practice is common among businesses experimenting with risky ventures. If anything goes wrong or the business flops, only the subsidiary becomes the target of lawsuits and action, not the parent company.
Public records obtained in California revealed that Google Auto was formed as a limited liability company (LLC) way back in 2011. It was the company that was named as the maker of 23 Lexus SUVs that it modified to include full self-driving capabilities. It is also Google Auto LLC, not Google itself, that has applied for international VIN codes for its cars, much like any other car maker in the world, and deals with the National Highway Traffic Safety Administration (NHTSA). In short, it is Google Auto that is Google's legal face in any lawsuit, which hasn't happened yet despite reports of accidents involving the autonomous cars.
Google Auto could also be Google's public face when it comes time to sell those cars. When that will happen is not indicated in any legal paper. The NHTSA says that Google Auto LLC has not signified that it is selling any of its light speed vehicles (LSV) nor does it plan to do so. At least for now, perhaps. Google Auto is currently manned by Chris Urmson as manager, the very same person responsible for Google's self-driving cars.
SOURCE: The Guardian