Google AI to calculate NCAA Final Four team performance during live games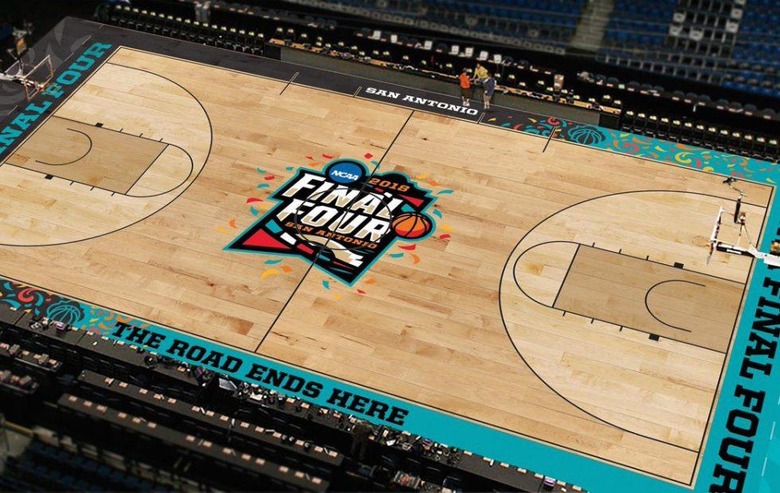 Google has revealed that it's going to be putting its data science technology to use during the season's biggest sporting event: the NCAA Final Four games. The Google Cloud division will be using AI and machine learning to calculate the teams' performances, however the twist is that the tech will be crunching its numbers based on the first half of the game as it's played, generating predictions during halftime.
The search giant says it's been working with the NCAA throughout this year's tournament, focusing on game statistics and data analysis and how they could be utilized by Google Cloud platforms. "We assembled a team of technicians, data scientists and basketball enthusiasts who built a data-processing workflow using Google Cloud Platform technologies like BigQuery and Cloud Datalab," the company explained.
Among the insights Google was able to identify include who blocked the most shots per minute, as well as "whether teams with a certain type of animal mascot cause more March Madness upsets." But the team wants to see how their AI and analysis tools perform during a live game, so they're going to calculate halftime predictions for each of this weekend's games, highlighting things like the pace of the second half or the number of shots and possessions.
This experiment will be interesting to watch for viewers at home as well, as once halftime begins, Google will crunch its data to come up with a prediction, and then produce a TV commercial that will air before the second half begins. "This is likely the first time a company has used its own real-time predictive analytics to create ads during a live televised sporting event," Google noted.
UPDATE: This article has been edited to clarify that Google isn't just predicting winners, but instead analyzing influences on team performance to provide deeper context about the match.
SOURCE Google