Google adds Public Alerts to Search and Maps for Android, offers superstorm Sandy information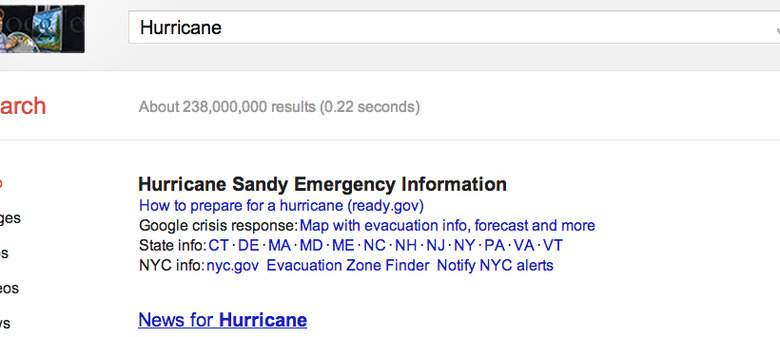 Google's Public Alerts, which displays current happenings like storms and earthquakes, has now been integrated with Search and Maps for Android, making it easier to stay up-to-date on important events. The most important event at the moment is superstorm Sandy, obviously. Google's Public Alerts aim to help keep people updated on the mega storm as it develops.
Public Alerts show up in search and maps based on certain target Google searches. For example, with the current superstorm underway, a search for Superstorm Sandy would yield a Public Alert with current information. Alerts include maps, shelter locations, and current evacuation routes, if applicable.
According to the announcement, Google wasn't planning on making these new features known until later in the week. With the development of this serious storm, however, the company elected to push the features out faster to help individuals caught in the storm's wake. Says Google, this is part of a larger and continuous mission to provide emergency information.
Google gathers its Public Alerts data from "a network of partners," which includes the USGS and NOAA, which utilize the Common Alerting Protocol. More partnerships are planned in the future, according to the announcement. A list of all current public alerts are available on Google's main Public Alerts page.
[via Google]