Google adds election funding data cards to Search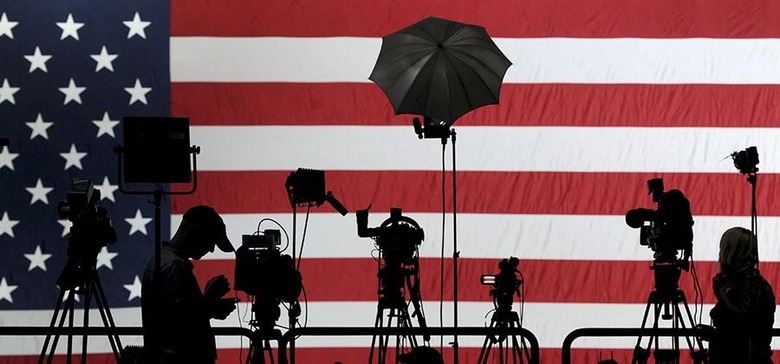 Google has been adding information on presidential debates, candidates, and other political activities to Search over the past few months, and this week marked yet another update. This time around, Google has added information on candidate funding, making it easy for voters to find out where a particular politician is getting his or her money. As well, Google Search also now shows how one politician is trending in relation to another.
Just about everyone has access to Google, and that makes it a prime destination for getting data about politicians and their respective campaigns. Hunting down that data isn't always easy, though, and it can be difficult to tell which sources are trustworthy. Enter Google's search data, which is presented in cards at the top of relevant search results.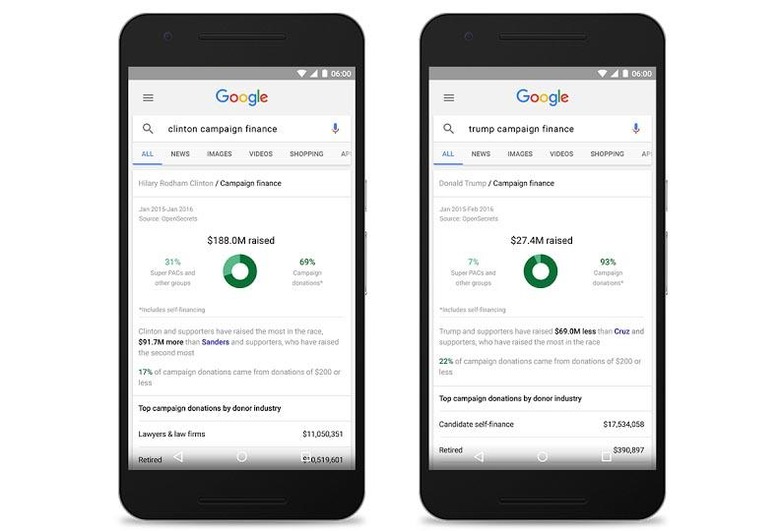 As shown in the image above, you could search something like "Clinton campaign finance" and you'll get a card showing how much money has been raised and where it is coming from, with contributions broken down by percentages. There's also a snippet of information provided below it, such as how it compares to that politicians biggest competitor.
Similarly, Google Search will now show candidate search trends directly in Search, and how those trends compare to some of the other candidates. For example, a simple search for "clinton" will pull up search interest in relation to Sanders, a graph of that search interest by day, and a link to the Google Trends website, where more information is available.
SOURCE: Google