Google adds direct fitness class booking on desktop and mobile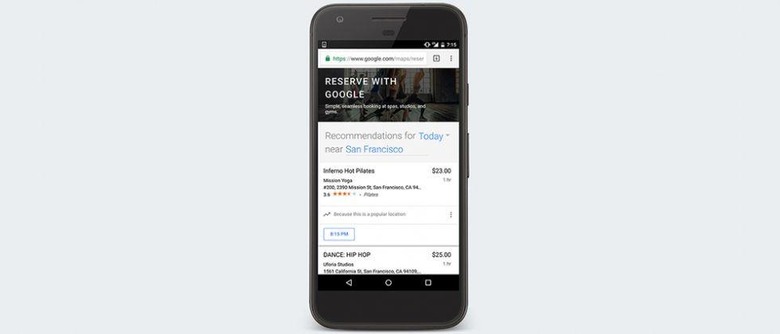 Summer is approaching, and that means many people are making a last-minute scramble to get in shape ahead of upcoming vacations and trips to the beach. Just in time to help is a new feature from Google called 'Reserve with Google,' a way to find nearby fitness studios and then book an appointment with them directly. The feature is launching on both desktop and mobile devices, and, at times, includes promotions for users.
Google announced the new feature on Thursday, saying it is available through Google Search, Google Maps, and the dedicated Reserve with Google website for consumers in the U.S. When using the dedicated website (via mobile or desktop), users can browse through fitness studios that are close to their location; this includes recommendations to get the user started.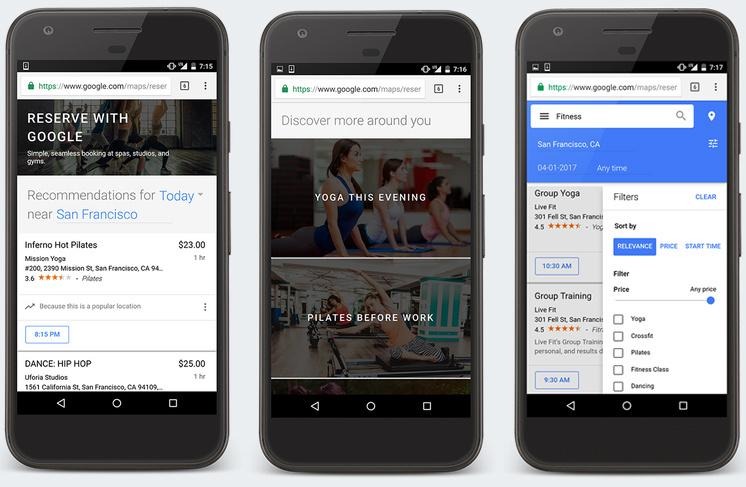 The dedicated website allows users to choose a date and a city, then shows options within cards that include the studio, location, Google Reviews, class duration, cost, and type of fitness. Beneath the cards, the website includes categories for other types of workouts, such as yoga, barre, pilates, and dancing. In true Google fashion, there's also an 'I'm Feeling Lucky' option.
Click on a class card's listed time, and you'll be taken to a new page that allows users to add their name, email address, and a payment page. The class is paid for directly from that page, meaning the user only has to show up for the class on time. Classes can also be browsed and booked using Google Search on mobile and desktop, and Google Maps on desktop.
SOURCE: Google Blog