Goodyear to test self-inflating tires with truck fleets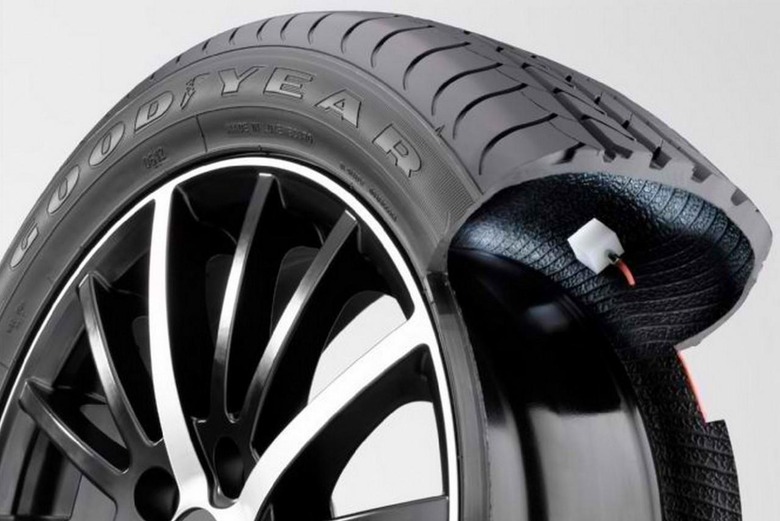 Goodyear has announced plans to start testing its self-inflating tire technology on trucking fleets in the US and Canada, something that is set to take place "in the next few months". The testing is being done under an ongoing research project that has, among other things, support from the Department of Energy's Office of Vehicle Technology. The tire tech itself has been in development and testing since 2011, and this latest arm of the process will last for 18 months.
The self-inflating tire tech is called Air Maintenance Technology, and with it Goodyear hopes to bring about both a decrease in carbon dioxide and an increase in fuel efficiency, as well as a possible increase to the life of the tire itself. And, of course, there's the perk of never having to manually monitor and inflate one's tires. Thus far, says the company, its AMT tires have "performed well in testing."
AMT tires feature a pump and related system components on the inside of the tire. When in use, the AMT automatically monitors and keeps the tires inflated to whatever specification is desired. Though testing is being done with commercial trucking fleets for now, the company says this latest test will aid Goodyear in figuring out when it can put its self-inflating tires on the consumer market.
Over the course of the 18 months testing, the selected truck fleets will use the AMT-equipped tires during normal everyday operations. The technology is able to handle different operating conditions, and will survive through multiple retreads, says Goodyear.
VIA: Motor Trend