Good luck charm - the USB Ladybug Mouse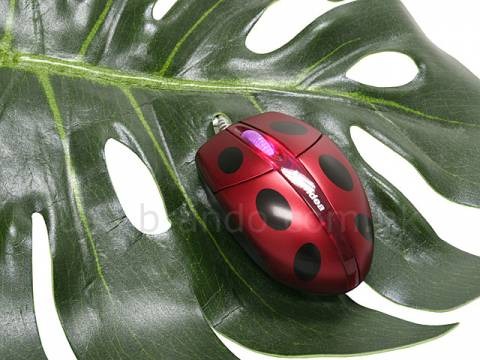 I'm not superstitious like my parents, and I know some people believe that seeing ladybug is a sign of good luck. How about having a ladybug for a mouse? Would it make me lucky? The USB Ladybug mouse is a pretty cool mouse that looks very similar to a ladybug.
It features 800dpi resolution, optical, lightweight and suitable for kids. Priced at only $14, it would be a nice mother day gift, wouldn't it?
[via gearlog]