Goldgenie announces two 24ct gold iPhone 6 collections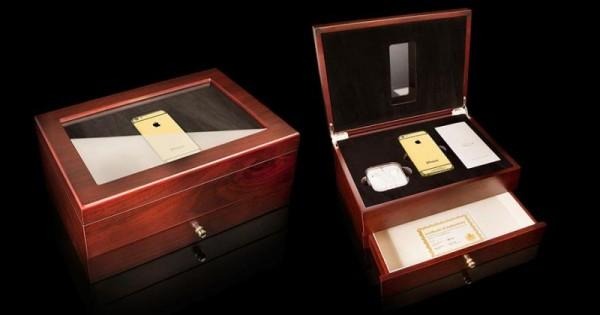 You could see it coming a mile away. Now that the iPhone 6 and the iPhone 6 Plus are official, luxurious limited edition gold-plated models are sure to pop up. Goldgenie, one of the more prominent brands in such a business, is naturally quick on the scene, but isn't content with just one Elite set but offers practically three 24ct gold collections. Actually six if you count the iPhone 6 Plus versions separately.
The iPhone has long been a status symbol, and what better way to emphasize that than with a luxurious authentic golden sheen. Not just the regular gold or platinum paint, mind you, but the real thing plated onto the iPhone 6's body. Goldgenie has been in this business for quite a while, providing socialites with gold-encrusted, or alternatively platinum-laden, variants of high-end smartphones. Once again, it is offering to do the same for the new iPhone 6 and iPhone 6 Plus, giving buyers a choice of Gold, Rose Gold, and Platinum options.
Taking the theme of affluence even further, Goldgenie is offering another set with the same color options. The only difference is that this set has the Apple logo inlaid with Swarovski crystals. This edition is available for both the iPhone 6 and the iPhone 6 Plus.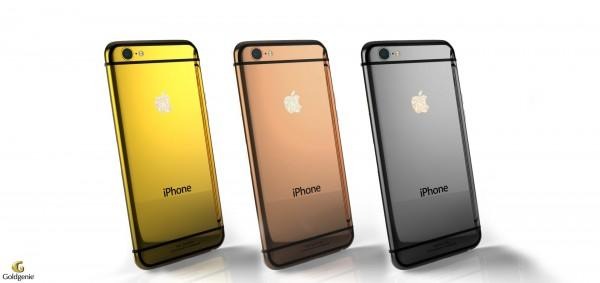 Totally new to Goldgenie's collection is the iPhone 6 Limited Edition Gulf collection. This collection was, according to the company, born out of the great interest in Golgenie's products in the region. Also available in the same three options of Gold, Rose Gold, and Platinum, this collection features laser engraved emblems of the 7 Gulf States, namely, Kuwait, Oman, UAE, KSA, Iraq, Bahrain and Qatar. The "limited" part of the collection refers to the fact that only 100 units for each country will be made.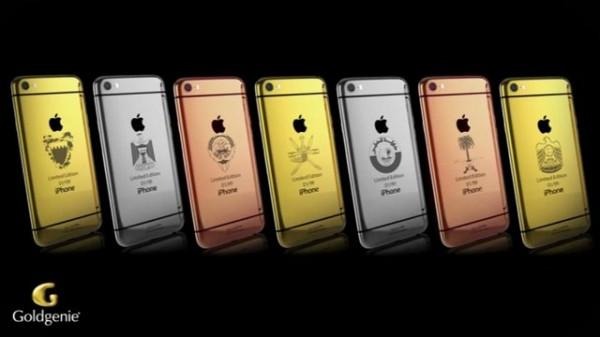 Naturally, these Elite iPhones will cost you a fortune. Prices all differ not only on the model, whether iPhone 6 or 6 Plus, but also on storage capacity and color option, with the 24ct plain Gold 16 GB iPhone 6 costing the least at ₤2,437. Those who have already purchased their iPhones themselves can still avail of a gold-plated experience by sending in their device and paying for a smaller fee, again depending on the color, starting at ₤1,397.50 for the 24ct Gold iPhone 6 option.