Gogo inflight internet service adds monthly subscription service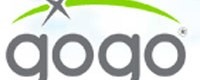 It was a big deal when Gogo started offering internet service on flights all around the country and across the globe. That meant that business users could work while on the plane and geeks could surf the internet and chat with friends rather than being forced to talk to the strange person sitting next to them.
Gogo will turn two this summer and the company has announced a new service specifically for the person who spends lots of time in the air. Gogo has a new monthly subscription plan with will let the frequent flyer use the Gogo service on any airline that offers it for $34.95 per month.
The monthly subscriptions can be purchased via the Gogo internet portal during any flight. The service will work on any carrier, but initially it will only be offered for sale on AirTran Airways, American Airlines, Delta, and Virgin America.