GOG Galaxy 2.0 wants to change the way we play PC games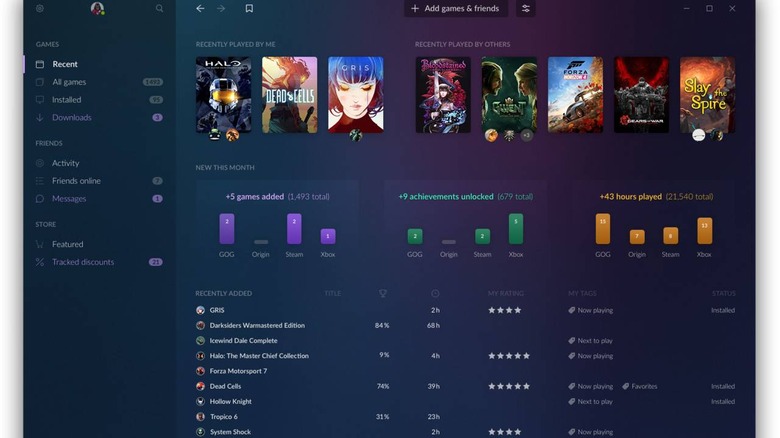 Today, GOG made an ambitious announcement: it wants to fix the problem of fractured game libraries and friends lists with a new service called GOG Galaxy 2.0. On PC, there are multiple storefronts and (often) accompanying clients that launch the games we've purchased – be it Steam, Origin, GOG, UPlay, and now the Epic Games Store, the games we buy on PC are often split between multiple libraries, and that can make it difficult to keep track of them all.
GOG Galaxy 2.0 will supposedly change all of that, unifying these splintered game libraries in one spot. It doesn't just end at PC games, though, as GOG says that GOG Galaxy 2.0 will be able to import games from consoles as well. Users will be able to install and launch any PC game through GOG Galaxy 2.0, regardless of where it was purchased or the service it's linked to.
The benefits of GOG Galaxy 2.0 will extend beyond games too, as GOG plans to connect users with their friends across all platforms. So, if you're playing on PC and you have friends playing on Xbox One or PlayStation 4, you'll not only be able to see their online status but also chat with them without needing to switch platforms. "We see it as an all-in-one solution for the present-day gamer," GOG said in today's announcement.
Since GOG Galaxy 2.0 will have you linking various gaming services to your GOG account, the company also made sure to talk about privacy and security in its reveal today. It says that it won't share any personal data with third parties and that it won't spy on data from users' computers. It also notes that users will be able to clear imported games and friends data from its servers with a single click, if they wish.
Uniting game libraries and friends list scattered across multiple platforms and services certainly seems like a lofty – almost unrealistic – goal, but GOG says that it's going to happen. GOG Galaxy 2.0 doesn't have a release date yet, but when it does eventually launch, it'll be available on both Windows and Mac for free. While we wait for more details on the service, you can sign up to be included in the closed beta test of GOG Galaxy 2.0 by heading over to the app's official site.