Gmail on iOS finally gets customizable swipe actions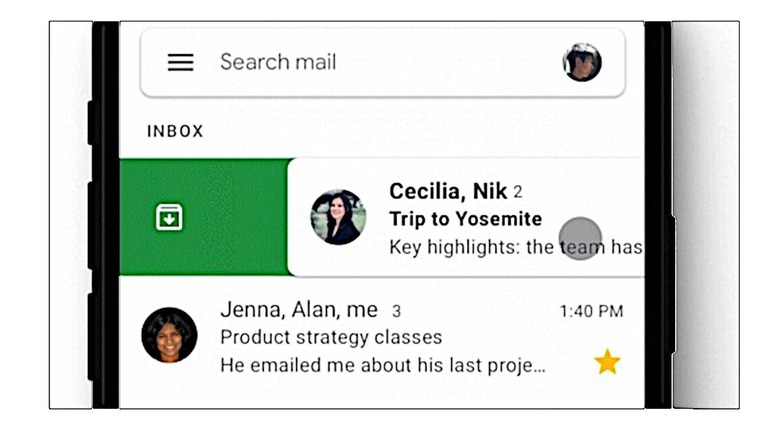 Google is killing off its well-loved Inbox app but it still hasn't brought its popular features to the main Gmail app. In some cases, Gmail is even inconsistent across the platforms it's available on. Case in point is Gmail on iPhones and iPads which is getting the feature that will let users choose what happens when they swipe on an email. Better late than never, of course, and will at least give them one less thing to complain about.
Customizable swipe actions on Gmail has been around for quite a while on Android and is one of the features that it inherited from Inbox by Google. That said, the idea of swiping on items in a list to reveal more actions has actually been on iOS far longer. That makes the belated arrival of this Gmail feature pretty ironic.
For those on iPhones that are stuck using Gmail instead of Apple's own Mail app or other third party apps, this feature is still very welcome. Now they can choose whether to delete, archive, or snooze an email, depending on which direction they swipe. Of course, they can only choose two of the available actions.

That said, the update also brings one feature that the Android version might not have. A long press or 3D Touch hard press on a notification will bring up other actions as well. Perfect for quickly going through those emails you might not want to see yet.
Google bills this new feature as part of its ongoing redesign of the Gmail app. Part of that redesign is a new all-white color scheme that may be consistent with Google's new Material Design language but is merciless on eyes and battery life.