Gmail for iOS updates with new edit mode, navigation tweaks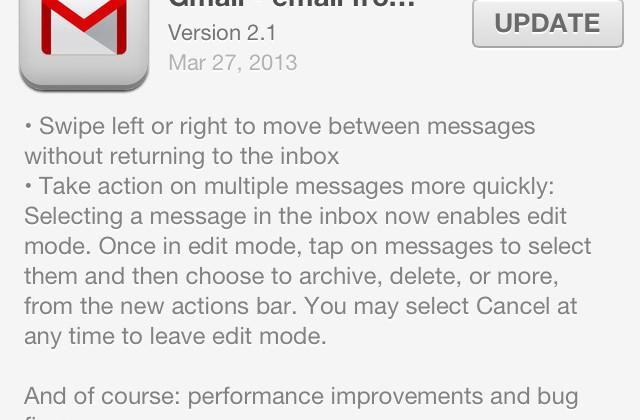 Gmail for iOS has come a long way since it first released on Apple's platform, but it's always been missing a few things that would make it the ultimate mobile email app. However, Google is getting a step closer to that with a new update today that introduces swiping between conversations, as well as taking action on multiple emails at once.
Gmailers are now able to swipe left and right to switch between email conversations without having to go back to their inbox to select another email. It only saves maybe a second or two, but that time can add up, and it's a small convenience that can make a difference. I love how Sparrow is able to do this, and now with Gmail adding the ability, it makes it more tempting to switch over.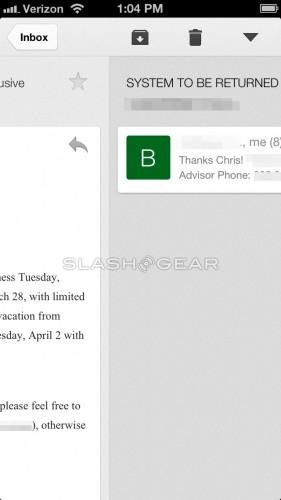 Also, Gmail added a new edit mode that allows you to select multiple email messages in your inbox and take action on them all at once. You can then choose to archive, delete, etc. from the actions bar at the top of the screen. Overall, it makes handling your inbox a million times easier, and you'll be able to go through emails a lot quicker this time around.
Other than that, the app includes the usual bugfixes and performance enhancements. In the end, it's not a huge update, but the two new big features could prove mighty useful for email power users who are constantly battling with their inbox. Gmail for iOS is a free download, and the update is available now in the iTunes App Store.