GM to put solar panels at its transmission factory generating 800-kilowatts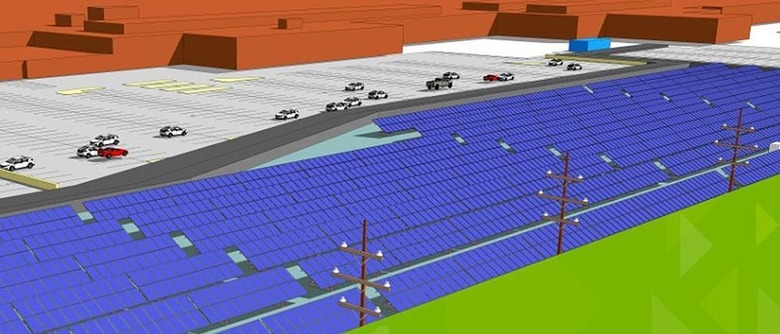 GM has announced that it plans to go green at its Warren Transmission plant and will install a large solar panel array near the facility. GM is teaming with DTE to install the solar array and it will be the largest solar installation that GM has in Michigan. The solar panels installed will be able to generate 800-kilowatts of power.
GM and DTE will place 2,800 solar panels at the facility to generate clean electricity that will go back to the grid. DTE Energy will own the solar array on 4.25 acers of land that it is leasing from DTE.
GM uses the Warren Transmission pant to build transmission for many different front wheel drive car models that the company sells. Those transmissions are used in cars, crossovers, SUVs, and the drive unit for the 2016 Volt is made at the plant.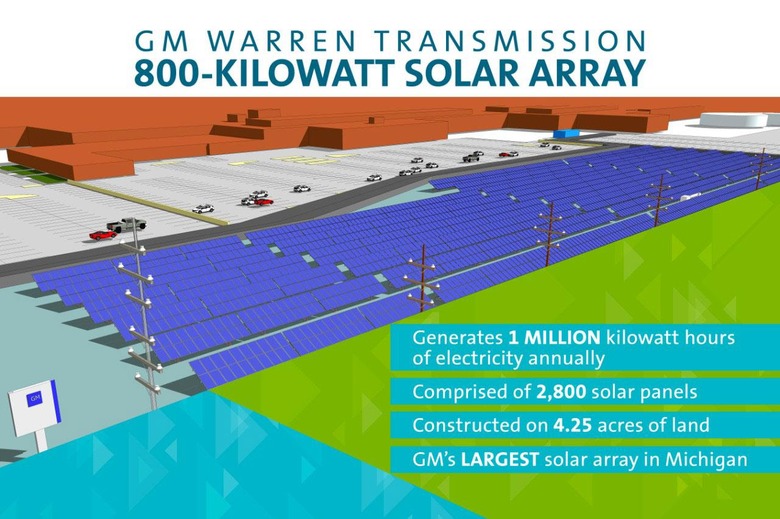 GM is big on solar power and has 19 solar facilities around the world. In all the GM solar facilities produce 46 megawatts of power. If all the GM solar installations were placed in one spot, they would cover almost 125 NFL football fields. The new solar array will generate 1 million kilowatt hours of electricity per year, equivalent to the power needs of 135 Michigan homes.
SOURCE: GM