GM scrambles to build more Colorado and Canyon trucks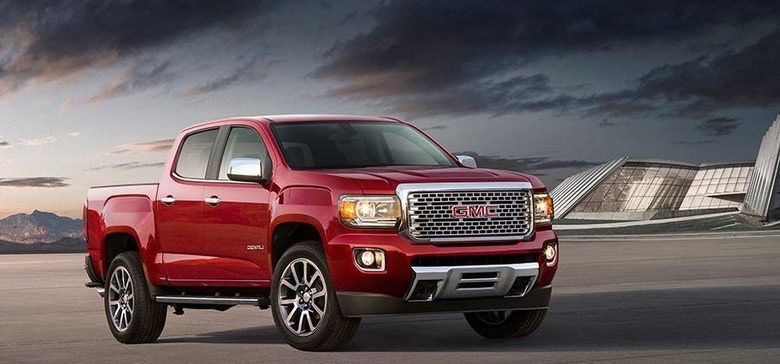 Demand for the mid-size Canyon and Colorado trucks is booming and GM is left scrambling to figure out just how it's going to up production of the trucks to meet the demand. The industry forecast for sales of those trucks was about 80,000 units. So far sales of GM's mid-size trucks is on pace to reach 120,000 units this year.
To get more of the trucks into production GM is considering outsourcing the production of some van models to AM General. By outsourcing the production of those vans, GM could use its plant near St. Louis to build more of the popular Canyon and Colorado trucks.
GM made its plans official in a note sent to workers at its Wentzville, Mo plant this week where it noted that it was studying a partnership with AM General to build the cutaway Chevy Express and GMC Savana cargo vans. These vans are sold to upfitters and make up about a third of the over 100,000 commercial vans that will have been built by the end of the year.
No official agreement between the two firms has been announced at this time. AM General has a similar contract building plan in place in the US for making Mercedes R class crossovers with a multi-year contract for the construction.
SOURCE: Autonews