GM reportedly adding wireless charging to select 2014 vehicles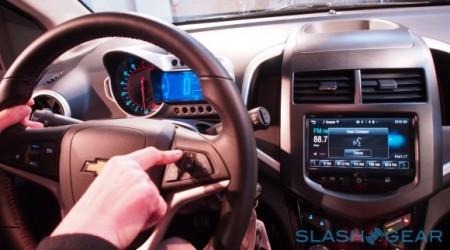 Wireless charging for phones is taking off, and we're seeing the feature popping up more and more as the months go by, but it's something that certainly isn't the norm just yet. However, GM wants to incorporate the technology into cars, and it's reported that the company will be including wireless charging in some of its 2014 lineup.
According to Bloomberg, General Motors will be joining the ranks of Toyota and Chrysler by implementing wireless charging into some of its vehicles. It's not said exactly what vehicles would get the treatment, but the report does state that GM would be the first automaker to use Powermat-branded chargers in their vehicles.
2013 Toyota Avalon and the Dodge Dart are two vehicles that already come packing with wireless charging, so GM certainly wouldn't be the first auto maker to include the technology in vehicles, but there's always the opportunity to out-do your competitors and introduce wireless charging into more vehicles than any other auto manufacturer, and it seems that GM will be bringing it to multiple vehicles.
GM bought a $5 million stake in Powermat back in 2011, with plans to implement wireless charging in the Volt, but those plans ultimately got delayed and the company has yet to announce what their new plans are for wireless charging in cars. But the technology is expected to take off, with the prediction that nearly 100 million wireless charging products will be sold by 2015.
What do you think? Is wireless charging a good idea in vehicles? It would certainly be more convenient, especially while driving, but since it's illegal in most states to even use phones, we're wondering if it's a feature that's really truly needed.