GM recalls almost 4.3m vehicles over seat belt and airbag issues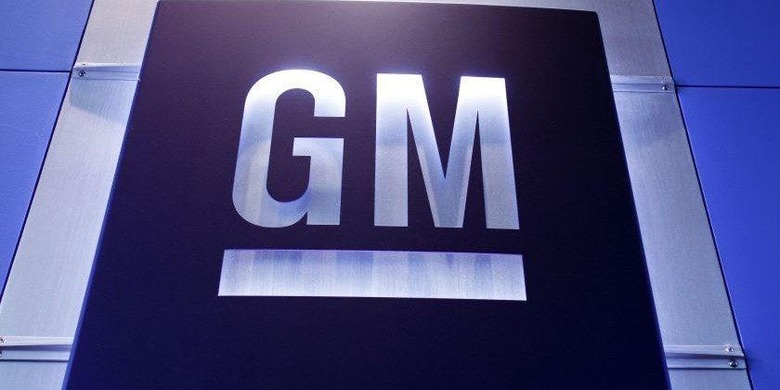 GM is initiating a big recall of almost 4.3 million vehicles, according to the National Highway Traffic Safety Administration, due to potential issues with both seat belts and airbags. Both safety features are prone to failure because of a potential issue with a sensing diagnostic module, with that module possibly activating a test that could keep the airbag and seat belts from working properly. Affected vehicles range from the 2014 to 2017 model years.
Unfortunately, this defect has been linked to one death and three instances of injuries; the issue itself came to GM's attention through its "Speak up for Safety" program in which it encourages its workers to speak up if they notice any possible problems. A crash involving a 2014 Chevy Silverado in which the seat belt pretensioners and airbags may have failed caught the auto maker's attention.
The sensing diagnostic module at the heart of the issue is supplied by Delphi Automotive; a spokesperson for the company told WSJ that it "is used on select GM models and fully meets the performance specifications GM provided. Any additional performance enhancements to the specifications are at GM's discretion and we are fully supporting it in this process."
According to the NHTSA's recall documents, this issue affects some of the following vehicles and model years:
2015-2017 Chevrolet Silverado 2500 HD, 3500 HD, Tahoe, Suburban, GMC Sierra 2500 HD and 3500 HD, GMC Yukon, GMC Yukon XL, Cadillac Escalade and Cadillac Escalade ESV vehicles and 2014-2017 Chevrolet Corvette, Silverado 1500, Trax, Caprice Police Pursuit Vehicle, GMC Sierra 1500, Buick Encore, and 2014-2016 Buick Lacrosse, Chevrolet Spark EV and SS vehicles.
Once the recall is underway, owners who are notified will be able to take their vehicle to a dealership to have the SDM software re-flashed, with the exception of vehicles that has had an airbag deployment, in which case GM will entirely replace the module. 3,640,162 of the affected vehicles are located in the United States.