GM recalls a million Silverado and Sierra trucks due to seat belt issue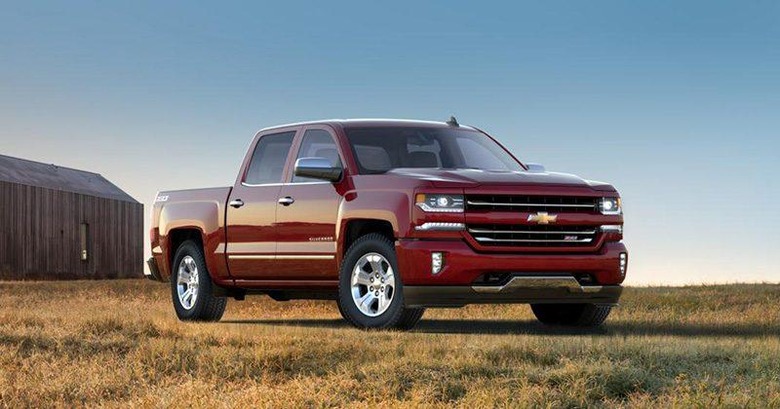 This hasn't been a good week for car recalls. So far we've seen Tesla, Bugatti, and BMW recall a large number of vehicles, collectively. Not to mention all of the faulty airbags that Takata has been trying to address. And now GM is recalling more than a million trucks, due to an issue with the seat belt.
Two of the three top-selling GM vehicles are involved in this particular recall. Specifically, the Chevrolet Silverado, and the GMC Sierra. After analyzing warranty data, GM found that the steel cable that connects the seat belt to the trucks would wear out after time. When the driver sits down in the seat, the cable can bend, and over time, eventually break.
So far the company hasn't had any reported accidents or injuries that were caused by the faulty cable. However, in the interest of safety, they announced the recall process.
Affected trucks are from the 2014 and 2015 model year. The company will halt the sales of the trucks that are still on dealer lots until they can be updated and fixed. The company will be enlarging and opening and installing a bracket on the cable tensioner. If necessary, they may also replace the tensioner itself.
GM has stated that they will be notifying owners and dealers of the recall soon, but haven't released any further details.
VIA: BostonHerald