GM planning to back remake of Cannonball Run?!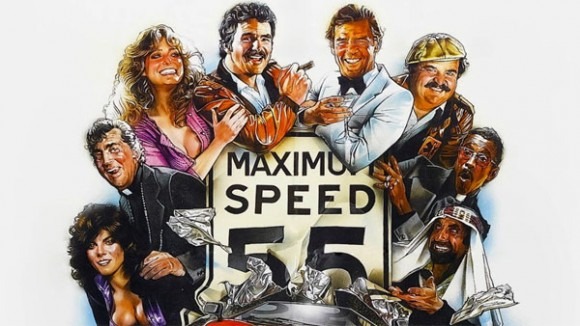 If I had to pick my single favorite film of my youth, it would be Cannonball Run. I loved that flick and it is the movie that first got me interested in cars and hot chicks in shiny purple jumpsuits. I will never forget that opening scene with the Lamborghini wailing away as it runs from the police. A rumor is making the rounds that GM might be backing a remake of the flick. This is good and bothers me a bit at the same time.
I would love this movie to be remade, but you can bet if GM is involved, all we will see in the flick are GM cars. I can see the Corvette and Camaro in any remake, but this film was always about the exotics for me. It would have to have some Lamborghinis and Ferraris. You can also count on GM using Ford products for the bad guys too.
Just watch Hawaii 5.0 and you see that all the bad guys drive Ford's while the good guys roll Chevy products. The rumor comes from some gossip site, so take it all with a grain of salt. Apparently, rather than racing across the US since people are sensitive these days, the film will be set in Europe on the Autobahn.
[via Jalopnik]