GM announces pricing for the 2014 Chevrolet Impala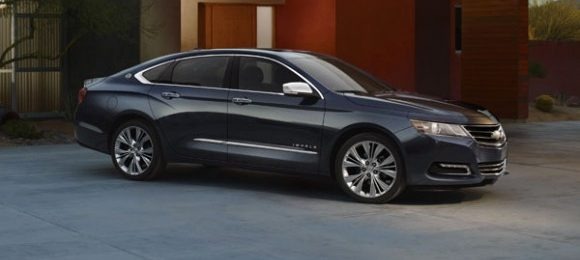 Back in April, Chevrolet announced the upcoming 2014 Impala, a four-door sedan from General Motors that builds on the healthily popular line of vehicles. Now the company has announced its price tag: $27,535, which includes delivery charges. This is an $850 rise in prices over the current model. The Impala was one of the best-selling cars in 2011.
The 2014 model will be available with a 3.6-liter V6 engine at first, but those who wait a bit will also have a 2.4-liter option. The 2.4-liter version includes an eAssist hybrid system, which improves gas mileage, giving the Impala a cool 35 miles per gallon. If hybrids aren't your thing, there will also be a non-eAssist version.
The upcoming model will include Chevrolet's MyLink, an entertainment system that is controlled with an 8-inch display panel. As far as safety goes, the Impala will offer a side blind spot alert feature, rear cross traffic alert function, and 10 air bags scattered throughout the car. There's also adaptive cruise control.
Chevrolet's Vice President Chris Perry offered a statement. "We'll build on the success the Impala nameplate has generated over its history. We've added sophisticated design features, more technology and safety equipment." The 2014 Impala is slated for availability in early 2013, and is the tenth generation of the model.
[via USA Today]