Glu Mobile will offer games on Windows Phone 7 devices at launch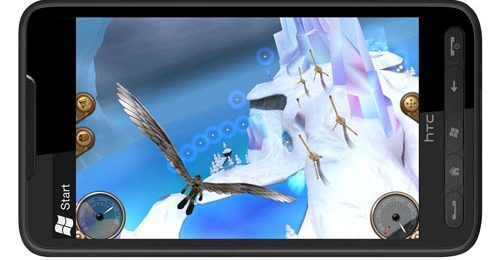 I like to download lots of games for my iPhone and iPad to help pass the time when I am sitting around bored waiting for the kids to get out of school. When it comes time to download games I often look for names of developers that I know make quality games rather than risking buying a crap game. One of my favorite mobile game firms is Glu Mobile.
If you are planning to give Windows Phone 7 a try when the devices hit the market soon you will be glad to hear that Glu has announced it will be developing games for the new Windows platform. Glu was chosen by Microsoft to be one of the partners to offer games in the launch window for the new OS.
Launch titles from Glu for the phone will include the music game favorite Guitar Hero 5 that lets players play guitar, drums, or bass on the go with 20 different popular rock songs. The company will also offer a game called Glyder: Adventure Worlds that has players playing as Eryn as she glides around on a handmade glider. Both of the games should be cool and show off the gaming capability of WinPo 7.