Glowforge laser fabricates what you dream up on dozens of materials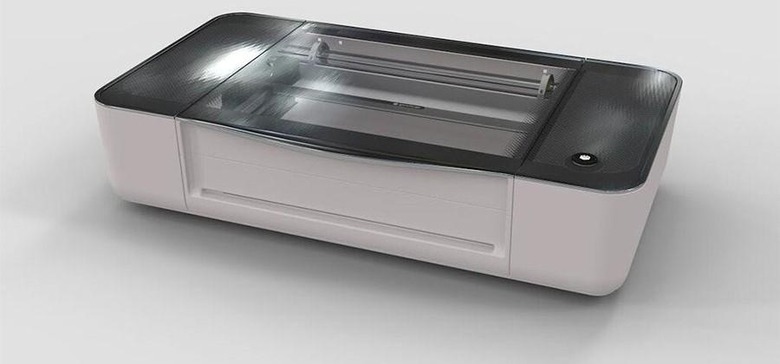 Glowforge has announced three new products are ready for launch. The trio of products are designed to fabricate all sorts of art projects that you can use for yourself or sell to turn a profit. The first of the products is the basic Glowforge that looks like a big flatbed scanner, but actually houses a laser inside. That laser can fabricate items from dozens of materials.
The pricing for the standard Glowforge is $1,995, which is half the normal MSRP. That pricing is good during the launch that is happening at Maker Faire. The normal Glowforge has to be positioned near a window and presumably, that window has to be open when in use.
The next step up is the Glowforge Air Filter that is an additional product that sits directly beneath the Glowforge making it 7-inches taller. With the Glowforge Air filter installed the laser itself can be placed anywhere inside an office or home when in use. The air filter is more than the Glowforge itself priced at $2,495.
The top of the line Glowforge models is the Pro selling for $3,995. The difference between the Pro and the basic is that you get a Class IV laser inside compared to the Class I laser on the standard model. A Class IV laser means you need signs around the use area warning of a laser and you have to wear eye protection. The Pro model also gets a pass through that allows you to cut materials that are 20-inches wide and as long as you want. First shipments will start in December 2015 with production ramping up in early 2016.
SOURCE: Glowforge