Glif phone tripod mount redesigned with quick release lever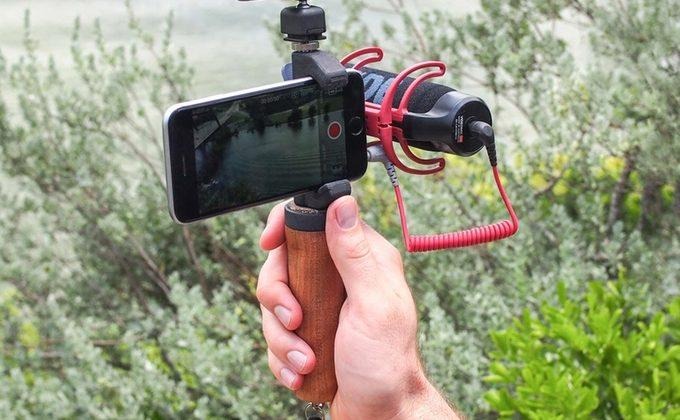 Smartphone mounts come in two varieties: spring-loaded ones, which are easy to use but not very secure, and ones that have a screw to fix the phone in place but are slow to use. The newly rehashed Glif phone mount aims to offer the both of those worlds while eliminating their respective downsides. Its newest design feature a quick release lever that secures the phone in place and makes it easy to remove when you're finished.
The original Glif was launched for the iPhone 4; this time around, the mount can hold phones with a width ranging from 58mm to 99mm, which is about the range of the iPhone SE to the iPhone 6 Plus. When the phone is in place (both horizontal and vertical positions are supported), the lever is pushed down; it catches some teeth and pulls the clamps firmly against the phone. When the lever is pushed back up, it moves off the teeth, loosening the clamp.
The mount can be attached to a tripod in both portrait and landscape orientations, and has three mounting points, one on the bottom, another on the top, and one on the side. The extra mounting points make it possible to attach a couple accessories, such as a light and a microphone, in addition to fixing the Glif to a tripod. A short handle for handheld use can also be attached instead of a tripod.
The team behind Glif is seeking funding on Kickstarter, where they've raised more than double their $50k goal with 28 days remaining. The Glif with a handgrip and wrist strap is offered via a $50 pledge; shipping to those backers is estimated to start this upcoming January.
SOURCE: Kickstarter