Glide video messaging lands on Android Wear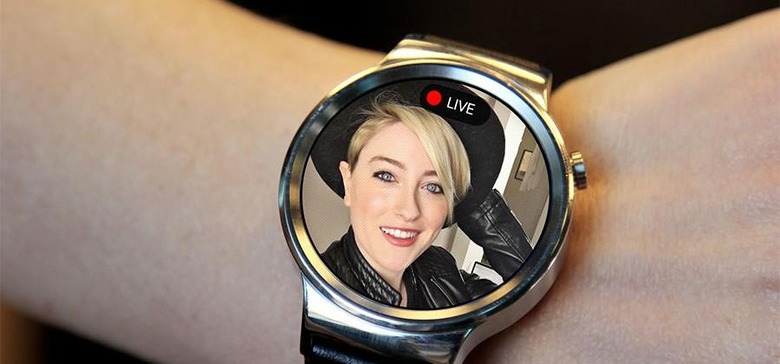 Smartwatches that run Android Wear are plentiful on the market today and people who use them on a daily basis are always out for new and cool apps and features. The Glide video messaging app is now available on Android Wear devices. The app offers live video, voice, and photo messaging and claims to be the first app to use Android Wear's new speaker support feature.
Google announced that new speaker feature this week. As you might figure from that little tidbit about speaker support, you do need to have a watch that has a speaker to take advantage of the ability to hear the video messages on your wrist.
The only wearables with an internal speaker right now are the Huawei Watch and the 49mm Asus ZenWatch 2. If you have an Android Wear watch without a speaker, the audio from the video message is sent out to your smartphone.
Glide promises that within a second of a sender starting to record a video message, the recipient can watch the message live. Photos and video are stored on the Glide secure private cloud. The Glide for Android Wear app is available to download for free on the Play Store right now.
SOURCE: Glide.me