Gigabyte P34G v2 gaming laptop brings svelte design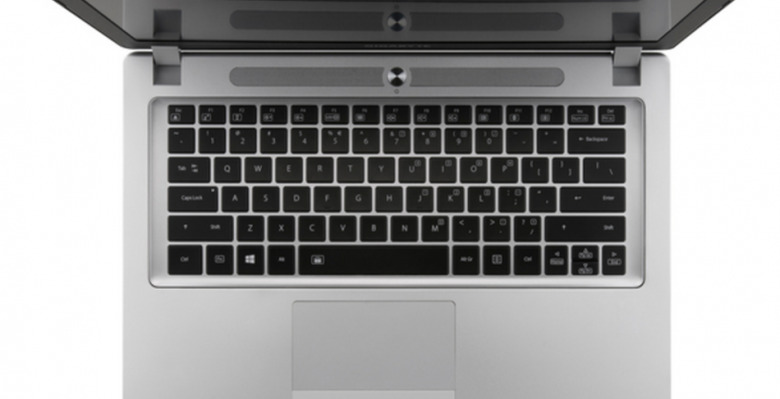 Following the launch of MSI's new gaming laptops earlier today, Gigabyte has rolled out its own thin gaming machine, the Ultraforce P34G v2. With the laptop comes many aspects aimed at gamers, as well as a thin and light design that the maker hails as significantly smaller than the hefty gaming laptops from competitors.
As far as design goes, this Ultraforce model measures in at 20.9mm in thickness and 1.67 kilograms in weight, which Gigabyte says makes it 17-percent lighter and 28-percent thinner than the average gaming laptop. The design draws upon ultrabook elements, and utilizes a thermal design including heat pipes for keeping the machine cool.
Design aside, the P34G v2 is available with Windows 8.1 and Windows 8.1 Pro, as well as NVIDIA GeForce GTX 860M GDDR5 (2GB/4GB) graphics and a fourth-gen Intel Core i7 processor. There's dual storage with the machine, offering up to a 256GB mSATA SSD and a 1TB SSD.
The display measures in at 14-inches with Full HD resolution and wide viewing angles. Memory can be had in 4GB and 8GB, with 16GB being the max. The keyboard has an auto-adjusting backlight, and ports include two USB 2.0, two USB 3.0, HDMI, a headphone jack, SD card slot, D-sub, and RJ45. There's an HD webcam and Bluetooth 4.0.
The laptop is available from various retailers, and seems to start at $1,499 USD (price varies by retailer and configuration).
VIA: Pocket-Lint