GIGABYTE GTX 1070 OC is a GeForce for your Mini ITX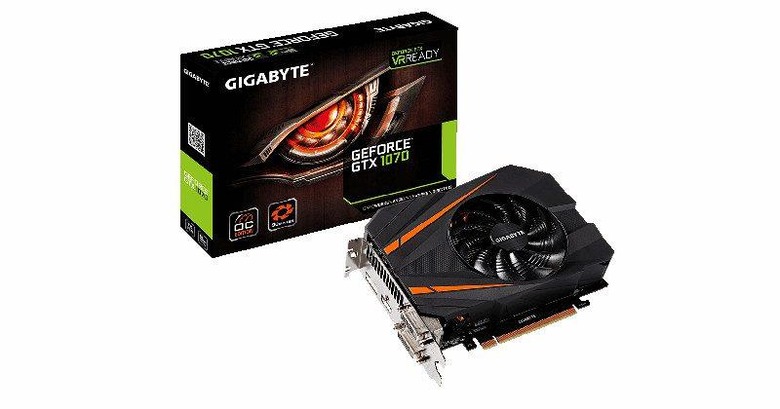 When you hear about gaming rigs, you usually imagine hulking boxes with all sorts of ports, lights, and odd cooling apparatus specifically fine tuned to meet the extensive demands of high-end PC gaming. Some gamers, however, would like to take up a little less space on the desk or shelf. Yes, Mini ITX gaming PCs are a thing, and GIGABYTE just unveileed is custom-made GeForce GTX 1070 Mini ITX OC card to give those smaller boxes some added graphics muscle to still perform adequately while keeping the space footprint to a minimum.
Although technically the less powerful sibling of NVIDIA's GTX 1080 flagship card, the GTX 1070 is no underdog. It shares the same "Pascal" architecture as the 1080, boasts of 1920 CUDA cores, can handle 1440p gaming smoothly, and can even power virtual reality experiences. Of course, a normal GTX 1070 is just as long as a GTX 1080, which is to say it's not going to fit in your Mini ITX build.
And so GIGABYTE shoves all the GTX 1070's innards into a smaller compartment. Doing so, however, does run the risk of cramming heat into a smaller space. That is why in addition to three heat pipes that directly connect to the graphics chip, GIGABYTE adds a 90 mm with what it bills to be custom designed blades that aim to enhance air flow and keep the temperature down. Perhaps at the expense of noise.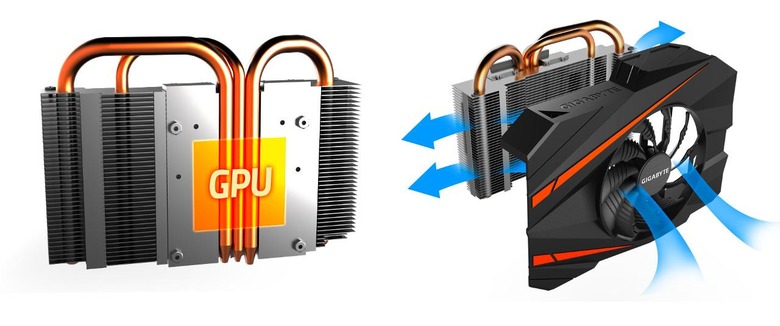 Gamers will be familiar with the "OC" part of the label, and GIGABYTE isn't kidding about overclocking. A regular GTX 1070 runs at a base speed of 1506 MHz and 1683 MHz with Boost Clock? In OC mode, the GIGABYTE variant clocks at 1556 MHz and 1746 MHz, base and boost, respectively. You'll definitely want that custom cooling system.
GIGABYTE hasn't yet revealed availability date and price for the GTX 1070 Mini ITX OC, so gamers looking to complete their smaller box might want to hold off until the details land.
SOURCE: GIGABYTE
VIA: AnandTech