Gigabyte GP-S3000 computer speakers are the world's first to use USB 3.0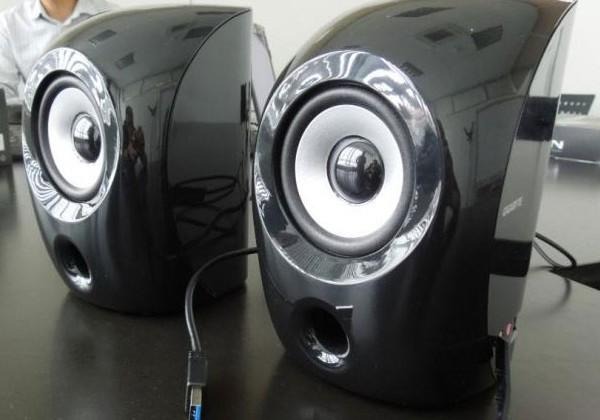 We all know USB 3.0 ports are considerably faster when it comes to transferring data than older USB 2.0 ports. Typically, the USB 3.0 port is reserved specifically for storage products that need to be able to transfer data at higher rates. As time has gone by and computer systems have gained more and more USB 3.0 ports allowing more availability for other peripherals and accessories to take advantage of the faster connectivity.
Computer peripheral maker Gigabyte has now announced what it claims to be the world's first USB 3.0 speakers. The speakers are called the Gigabyte GP-S3000. The speakers get the connectivity they need to play music and audio from your computer via USB 3.0 port, and they also get power from the USB port as well.
One of the biggest benefits to plugging a pair speakers into a USB 3.0 port compared to a USB 2.0 port is the amount of power available. The USB 3.0 port offers up to 900mA of power, which means speakers with bigger amplifiers for bigger sound can be connected and draw power from the USB 3.0 port. The speakers aren't officially available yet, so Gigabyte is withholding some the specifications.
The speakers are expected to be high-end offerings and they do have all the controls needed on one speaker housing. The speakers will come with a black housing or white housing. Other key details we don't know at this point are when the speakers will be released and how much they will cost.
[via EverythingUSB]