Gigabyte Essence is a DIY miniature tower PC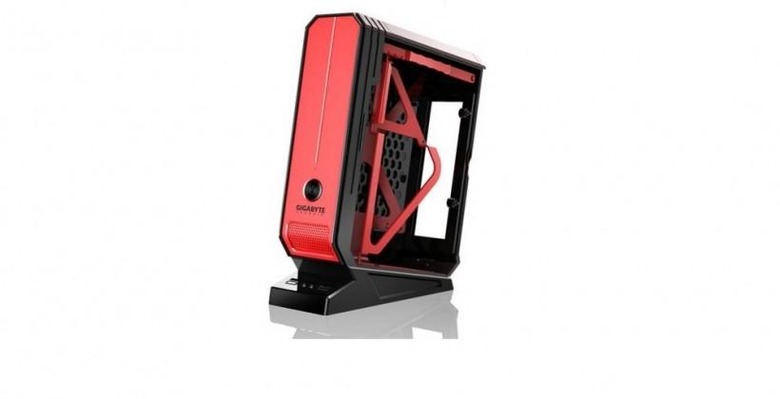 Gigabyte is back with a new miniature PC, this one being for those of the DIY sorts — the Gigabyte Essence. The Essence is, as its name vaguely suggests, merely the shell of a small form factor PC, shipping to consumers as a Mini-ITX PC case in which buyers will have to assemble their own system.
As far as design goes, the Essence is a bit more visually appealing than many other small form factor computers, featuring a slightly tilted tower construction with vented sides and a red face plate. There are two USB ports on the bottom portion beneath the speaker grille, as well as microphone and headphones ports.
As you can see in one of the gallery images below, the Essence has a frame into which buyers will slide their motherboard and other assorted hardware components — as pointed out by Liliputing, the large vents on both sides might allow for a fanless construction.
Gigabyte will be launching the Essence in Japan first on this coming August 9 for the equivalent of about $130 USD. The system seems to also be slated for sale in the United States, but it isn't yet clear when it'll become available and at what price point.
VIA: Liliputing