Gigabyte Brix Gaming GT packs power in an odd tower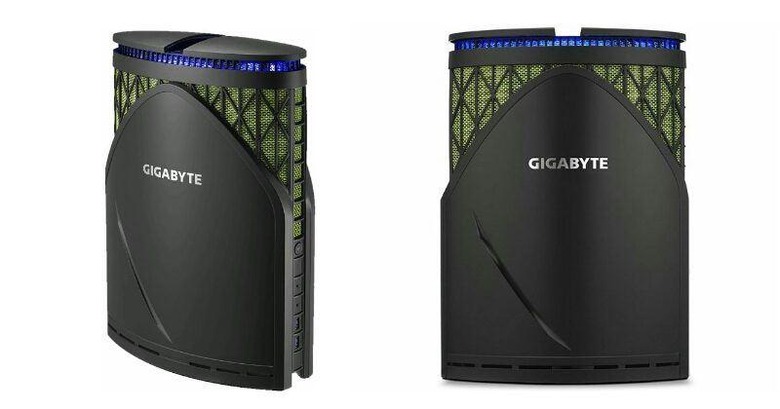 When gamers think of gaming rigs with eccentric designs, they will most likely think of brands like Alienware or ASUS' Republic of Gaming. The new Brix Gaming GT from Gigabyte probably can probably go toe to toe with those and won't look out of place in an Aliens movie prop. Encased in a "chimney" style tower with a motley green design and blue lights at the top, the Brix offers every spec a gamer would want. The only issue might be that design.
Let's see what the Brix is carrying inside. It runs on an Intel Core i7-6700K with 16 GB of DDR4 RAM. There are two SKU's available, though the only difference between them is that one carries an NVIDIA GeForce GTX 1070 and the other a 1080. There's a 1 TB 7200 rpm HDD spinning inside, supplemented by a 240 GB M.2 SSD.
In terms of connectivity options, the Brix isn't wanting. In addition to built-in 802.11ac Wi-Fi and Bluetooth 4.2, the chimney has Gigabit Ethernet for even faster data speeds. It supports the slightly new Type-C Thunderbolt 3 that has become a hot topic on the new MacBook Pros.
While the hardware might be standard fare for modern gaming rigs, the design definitely isn't. Packing all that power inside a cramped space seems to just be asking for trouble. But instead of some creative active cooling solution, Gigabyte seems to be satisfied to trust in natural airflow assisted by the chimney design of the chassis and, wait for it, fins that flap open to let air in and out.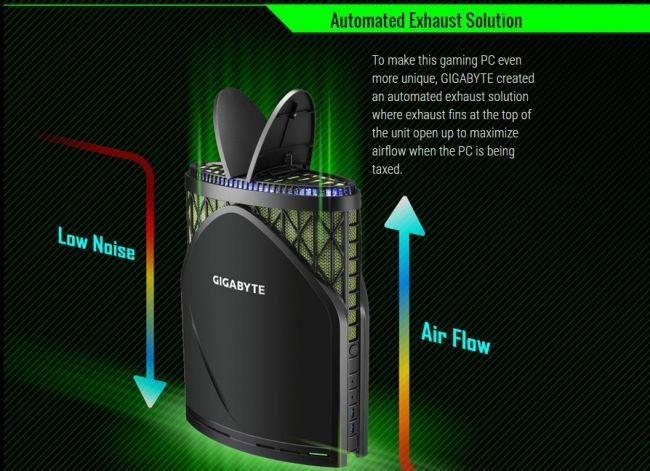 The space-saving design does make it ideal for a pretty home entertainment system, while the specs are good enough for VR. Availability details, including pricing, are still unknown.
VIA: Guru3D