Ghost Recon: Wildlands' huge open-world map revealed by Ubisoft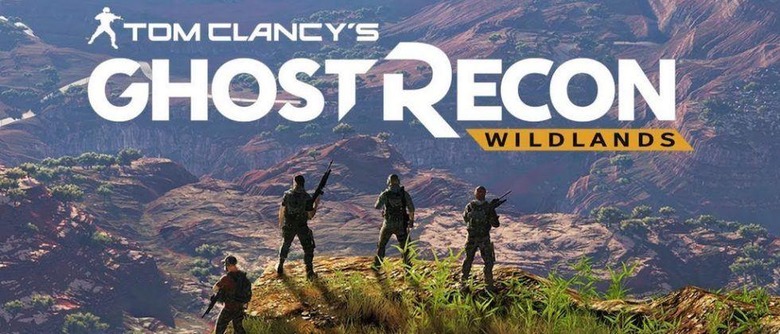 Tom Clancy's Ghost Recon: Wildlands is the latest entry in Ubisoft's tactical shooter series, and when it's released on PS4, Xbox One, and PC on March 7th next year, it will feature the largest open-world environment the developer has ever created. Wildlands takes place Bolivia, and the developers have managed to recreate the entire South American country in-game, offering a huge area for players to explore and carry out missions. For the first time, Ubisoft has revealed the map, along with details on just how expansive the game world really is.
Set in the near future, Wildlands tasks players with fighting a drug cartel, and can be played solo or with up to four-player co-op. The open world is combined with open-ended gameplay, giving players complete freedom to explore where they want, and complete missions how and when they want.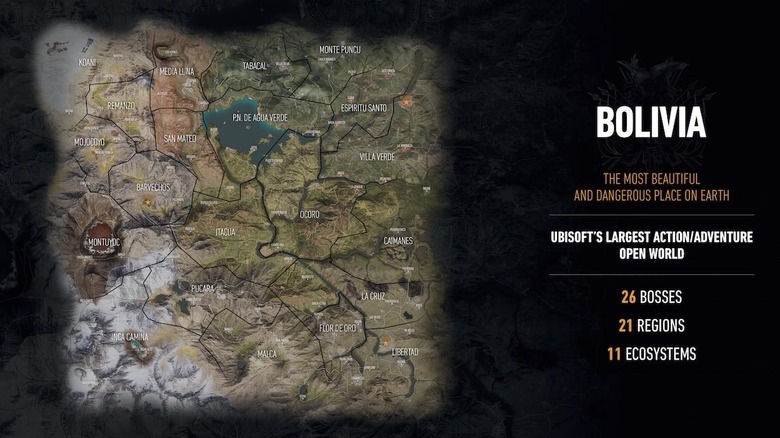 Along with a look at the overhead map, Ubisoft explains that the world of Bolivia in Wildlands features 21 different regions, each with its own unique populations, towns, roads, and waterways. In addition, there are 11 ecosystems where players will find different climates, topography, animals, and plants.
These unique environments will also be home to AI-controlled NPCs that live and behave independent of player interaction. For example, art director Benoit Martinez says they'll have their own behavior, getting up and going to work during the day, and going to bed at night. This means players will have to decide the right time and way to complete objectives, depending on if they want to use public commotion as a distraction, or sneak around unseen.
SOURCE Polygon