George Washington's hair found in old college book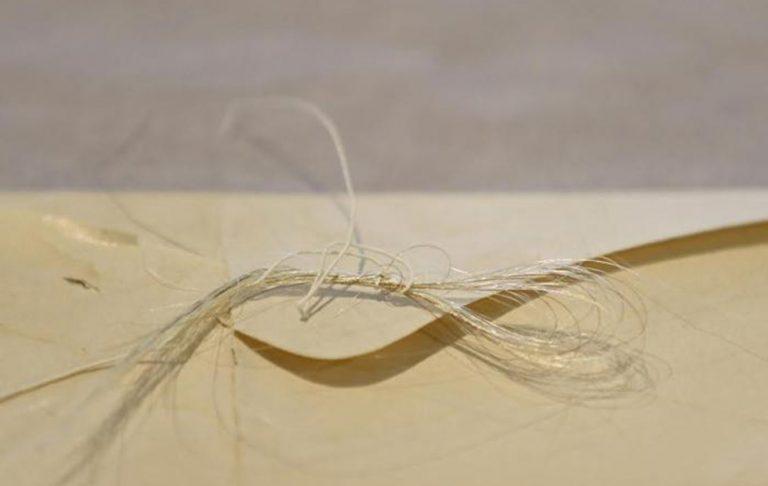 A historical archivist has stumbled across an unlikely and particularly exciting historical artifact: some strands of George Washington's hair. The lock of hair was found safe in an envelope that was tucked into a leather book belonging to Union College in New York. That book is titled "Gaines Universal Register or American and British Kalendar for the year 1793."
According to an announcement from the College, aforementioned archivist Daniel Michelson made the discovery while surveying some of the College's oldest books. The book records estimates of colony populations throughout America at the time, as well as other things; it had belonged to General Philip Schuyler's son; Schuyler was a friend of Washington's and, apparently, he'd come into possession of a bit of his hair.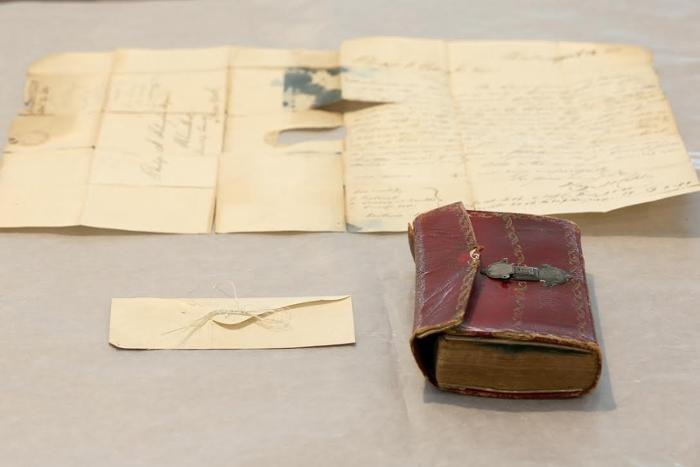 The book is interesting itself, but of particular interest was the slim envelope inside. That envelope included a note stating that it contained "Washington's hair, L.S.S. & GBS from James A. Hamilton give him by his mother, Aug. 10, 1871." The image above shows the hair that was contained in it; it was found neatly tied together.
Though it seems odd to have a lock of Washington's hair, researchers explain that hair was a common keepsake during that time period. Given Washington's close ties with the Schuyler family, it's not odd that they were in possession of a few strands of his hair. In fact, it's thought that individual strands may have been passed around as precious gifts to close friends.
Of course, it is possible the hair didn't actually belong to Washington; a DNA test would need to confirm the details written on the letter. A comparison of the handwriting on the envelope to that of James Hamilton returns similarities, however, further indicating that the record may be correct. Renowned documents dealer John Reznikoff said, "Without DNA, you're never positive, but I believe it's 100 percent authentic."
SOURCE: Union College