GeoOrbital Wheel adds an electric motor to your bike in 60 seconds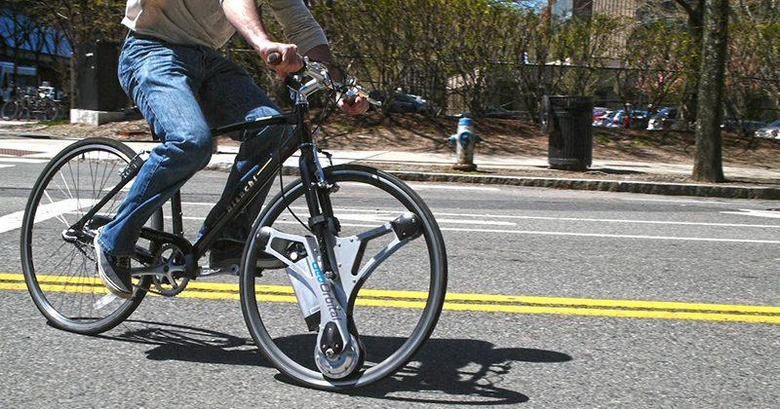 I enjoy riding my bike around town. I don't do it often enough, but when I do, it's nice to be able to travel around, get some breeze in my face, and just enjoy being outside. Of course, sometimes I just want to enjoy that without all of the hard work of pedaling up a big hill. There are two ways around that: I can either plan my route to avoid any hills, or I can get a little assistance.
A company by the name of GeoOrbital wants to give you all of the advantages of an electric bike, without needing to actually purchase one. They have developed a special wheel that will give you all the power you need to go up to 20 miles no a single charge, with little to no pedaling. If you want to mix pedaling with the battery, you can go up to 50 miles on one charge.
The company is producing two versions of the wheel, a 26-inch, and a 28/29/700C wheel. Between the two of these, they say that it will fit virtually any adult bike on the market. What's more, it only takes 60 seconds to change your standard front tire for the GeoOrbital wheel.
If you're wondering about weight, you're right to do so. The 26-inch wheel will add between 11-14 pounds, and 14-17 pounds, on the larger one. That's taking into consideration the fact that a standard front wheel will weigh between 3-6 pounds.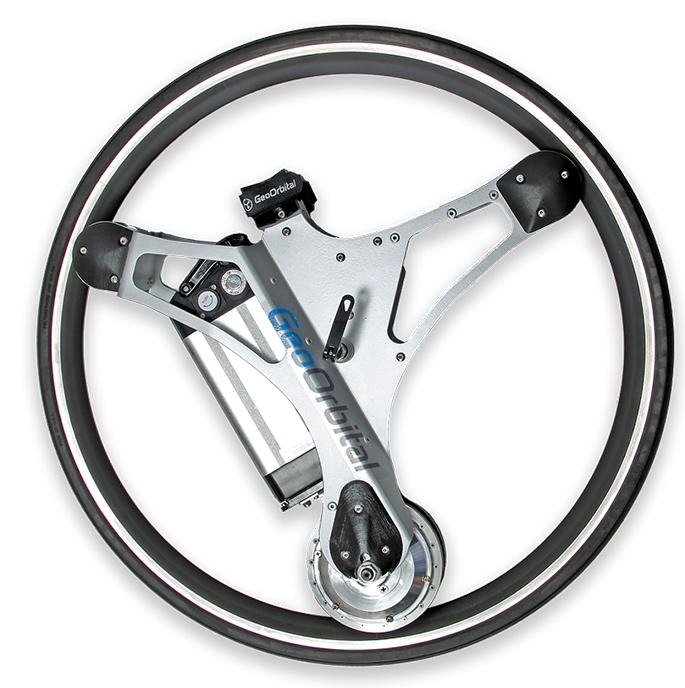 To use the wheel's powered functionality, you'll just press on the thumb activated throttle, which clips to your handlebars. This makes it easy to press it when you need a little extra speed, and then resume your normal pedaling speed whenever you're ready.
The GeoOrbital wheel is currently a Kickstarter project, so your mileage will vary. However, the company has already raised more than $133k, which is approaching twice the amount that they were asking for. That's not bad, considering the fact that the project just opened up today. You'll be able to get your own GeoOrbital wheel in November, for $699 if you back the project before it ends. After that, the retail price for the wheel will go up to $950 at launch.
Source: Kickstarter