CES 2007: Gennum Super-Tiny nX6000 Bluetooth Headset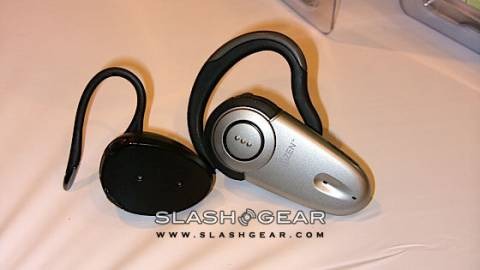 The new nX6000 is the answer to my prayer for a Bluetooth headset that doesn't suck ass. I've been using the nXZEN 5000 for a few weeks now – and I'm just in awed at how great it sounds. Gennum use digital signal processor (DSP) to boost acoustic performance, reduce background noise and isolate voice for hands-free mobile communication.
So what makes the nX6000 rock so hard? First of all, it's roughly 50% smaller than the previous models, and provides and orgasmic experience. It features a dual microphone array that isolates voice, and Gennum's patented FrontWave Extreme acoustic processing. So what does this mean for you as the user or the lucky guy on the receiving end? You're able to hear and be heard clearly – even during window-down, music blaring highway driving.