Genki Covert Dock gives Switch the accessory Nintendo should've made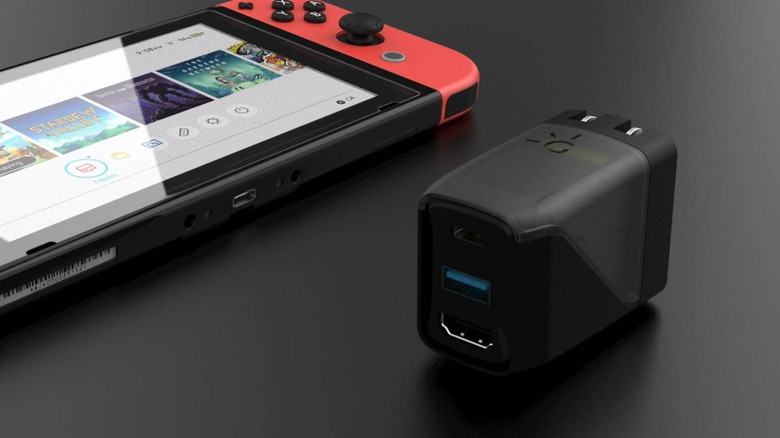 As a portable gaming machine, the Switch is pretty solid. The Switch dock and adapter, on the other hand, add a considerable amount of bulk to the equation. We've seen a few companies try their hands at releasing smaller, more portable docks, but some users have reported that those docks bricked their consoles. That means that users need to choose between using the official Switch dock or potentially risking their hardware in using something more portable.
Human Things thinks that it may have found a solution with its new Genki Covert Dock for the Switch, which launched on Kickstarter today. The Covert Dock features a USB 3.0 port, USB-C PD charging port, and an HDMI out port in a tiny body – one that Human Things says is 10 times smaller than the standard Switch dock.
Obviously, being so small, it isn't a dock in the traditional sense, but by connecting your Switch to the USB-C port and then running an HDMI cable from the Covert Dock to a TV, you can mimic the functionality of Nintendo's standard dock and play your games in 1080p as your Switch charges. You can even use that USB-C PD port to charge other devices, making this something of an all-in-one charger.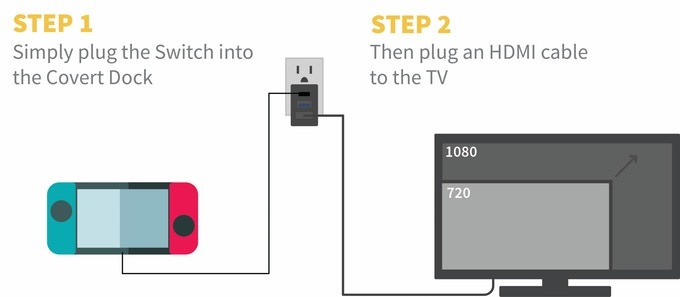 All of that sounds great, but is this dock going to brick your Switch? According to Human Things, those bricking issues were caused by "poor components overloading the M92T36 chip which manages the docking and power of the Switch," preventing the console from being charged. "To maximize reliability, we made sure not to skimp on parts," Human Things writes in its Kickstarter pitch. "We've configured the Covert Dock to use only standard Switch charging profiles when used with the console and conform to PD standards for other USB-C devices."
Apparently, that reassurance is good enough for a lot of Switch owners, because at the time of this writing, the Covert Dock has raised $131,248 – more than double its original goal of $50,000. With 36 days left to go, this could very well pull in a ton of money by the time everything is said and done. Pledges start at $59 for a Covert Dock, with a $69 tier that includes a world travel kit also available.