Genius GHP-04NC noise cancellation headphones revealed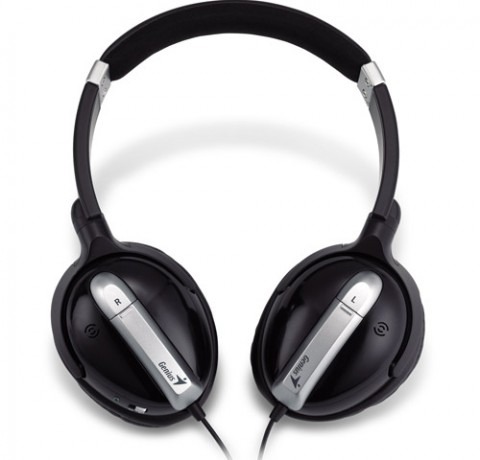 If you're like me, you're always on the lookout for a decent pair of headphones. I have several pairs of earbuds and they just don't do it for me. I mean, my ears are small and they just plain hurt! So, headphones that cover the whole ear are a real plus in my book, and the GHP-04NC headphones from Genius seem to have a lot going for them.
Along with preferring headphones that cover the whole ear, I also greatly appreciate noise-cancellation technology. Why is that? Well, the world around me is one great big distraction, so having a way to escape and, oh, I don't know, get some work done, is a good thing. These new headphones from Genius seem to be pretty high quality. They feature a 40mm bass driver and a 6.3mm dual-plug stereo adapter.
Their primary feature is the noise-cancellation tech, which works by using inverted signals. They look comfy too, with leather earpads, swiveling earcups and a soft headband. Running on two AAA batteries, these headphones can last up to 50-hours and include a leather carrying case. You can get the Genius GHP-04NC Headphones now for $49.99.
[via Gamers Daily News]