General Motors Recalls Almost 41,000 Vehicles Due To Fuel Leak Risk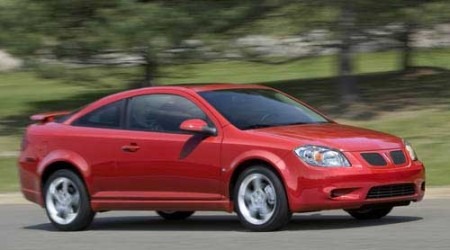 GM has announced that it's instituting a significant recall on a number of vehicle models due to the risk of fuel leakage. The recall covers almost 41,000 General Motors models, including the Pontiac G5 and Torrent, Chevrolet Cobalt and Equinox, and Saturn Ion. The recall covers specific year models in each affected vehicle.
The recall covers 2007 through 2009 Pontiac G5s and Chevrolet Cobalts. The Saturn Ion, Chevrolet Equinox, and Pontiac Torrent vehicles are all from the 2007 model year. The recall applies to specific states, including vehicles sold in or registered in Arizona, Florida, Nevada, Texas, and California.
The recall also applies to some models sold and registered in Arkansas or Oklahoma. GM says it is has been investigating the issue covered in the recall since 2011, after a dealer reported fuel leakage from five different vehicles. According to GM, there has been no reports of fire or injury related to the fact.
GM says that the fix include replacing a fuel module in the vehicles. The repair will be performed at no charge for vehicles as long as the repair is requested within 10 years or 120,000 miles from when the vehicle sold. I guess you're on your own if your vehicle has over 120,000 miles.
[via LA Times]