General Mobile GM 5 brings 7.0 Nougat to Android One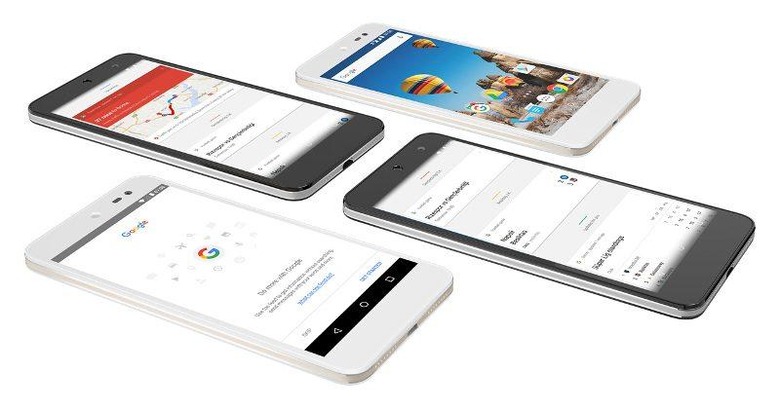 Now that both the LG V20, which was the first commercial Android 7.0 smartphone, and the Google Pixel, the first Android 7.1 smartphone, are now out, it's time for the rest of the world to enjoy the nutty goodness of Nougat. Surprisingly, one of the first to do so isn't a new high-end smartphone but a more budget friendly one. General Mobile has announced the existence of the GM 5, which is the first Android One device to come with Android 7.0 Nougat right out of the box.
So yes, apparently Android One still does exist, despite the Nexus program seemingly obsoleted. Like the Nexus, Android One was meant to offer a vanilla Android experience. Unlike the Nexus, however, Google gave OEMs more free reign in the design of the device. To some extent, it is the complete contrast of the Google Pixel.
As far as the smartphone itself is concerned, the GM 5 is your average mid-range smartphone. It sports a 5-inch 720p screen and is powered by a 1.2 GHz 64-bit quad-core Qualcomm Snapdragon processor. There's 2 GB of memory and 16 B of expandable storage. There's a 13 megapixel main camera and a 5 megapixel shooter on the other side.
The highlight of the smartphone is, of course, Android 7.0 Nougat, making it one of if not the first mid-range smartphone to have it right off the bat. This is an unadulterated version of Android, of course, but sadly, but not unexpected, doesn't have all the perks that the Google Pixel has. Like Google Assistant. GM 5 owners will have to settle for Google Now.
Like any Android One, the GM 5 will most likely be available in emerging markets, though General Mobile does bring its devices to Europe as well. No launch date or price has been announced yet.
SOURCE: General Mobile