Gefen Wireless USB 2.0 Extender

Sure, wireless USB isn't all that new of a technology anymore. However, the 100ft. range, well, I believe that is kind of new.
I personally can't think of any use I'd have for making anything that I have that connects to USB available up to 100 Ft. away, but that's just me. I suppose in the business and professional industries it would have far more uses.
This particular device uses the same technology as the WiFi standards and has speeds of up to 54Mbps. It works with plug and play and it even works with Macs and Linux as well.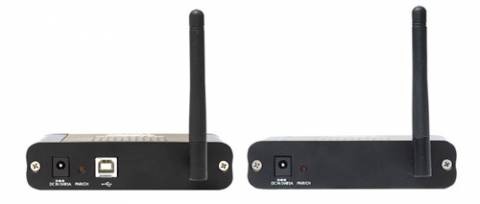 So, if you really wanted to, you could get a USB monitor, keyboard, mouse, and speakers/mic and just connect it all to this little USB hub and hide your monster rig a safe distance away. But for that pleasure, you will have to drop the $400 this little system costs.
Gefen device transmits USB 2.0 up to 100ft [via Macnn]